Before Heading to Formula Drift Long Beach this year we decided to go visit Hoonigan since they are also in Long Beach. Having watched so many Daily Transmissions it was a cool experience to see this place in person. Since many car enthusiasts would be nearby for Formula Drift, there was some cars out for visitors to see.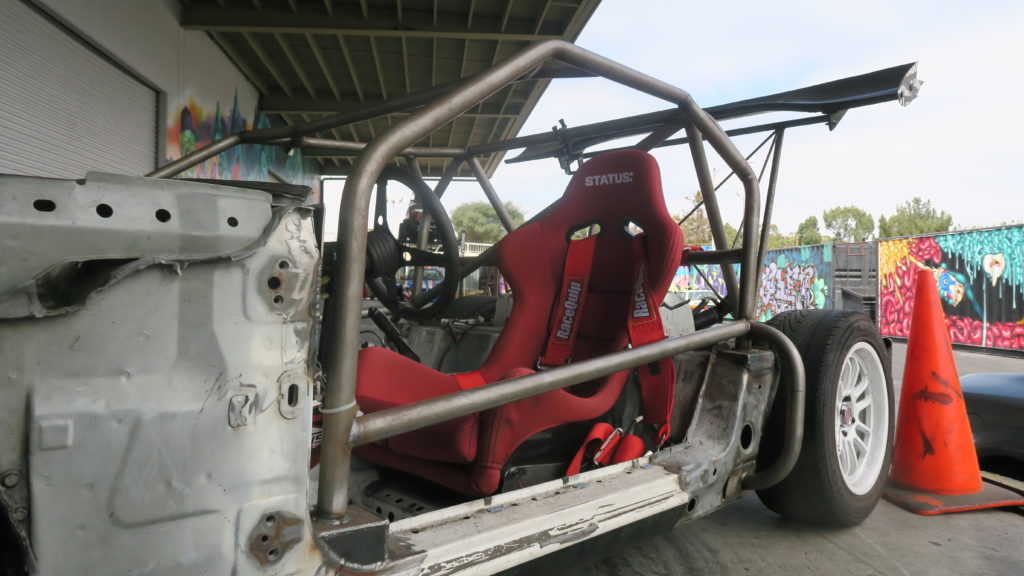 This car has become a staple of the Hoonigan fleet because it represents all they stand for. It still has the stock 1.6l and open differential. But with all the weight dropped off the chassis this thing rips.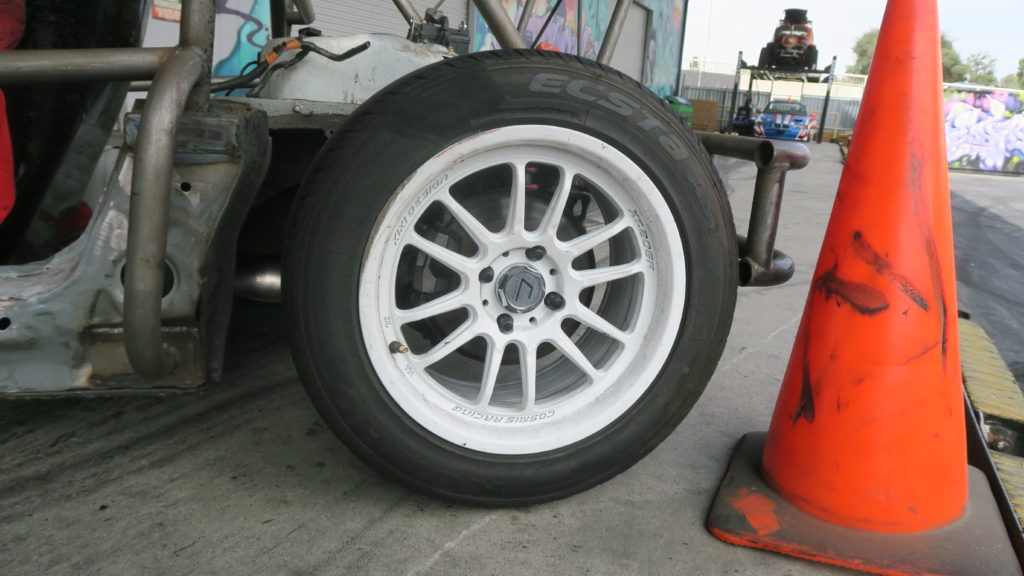 This car has a weird combination of quality parts and hacked together pieces. The Status Racing seat, RaceQuip Harnesses, Cosmis Wheels, and Skunk2 Alpha Radiator put quality where it counts.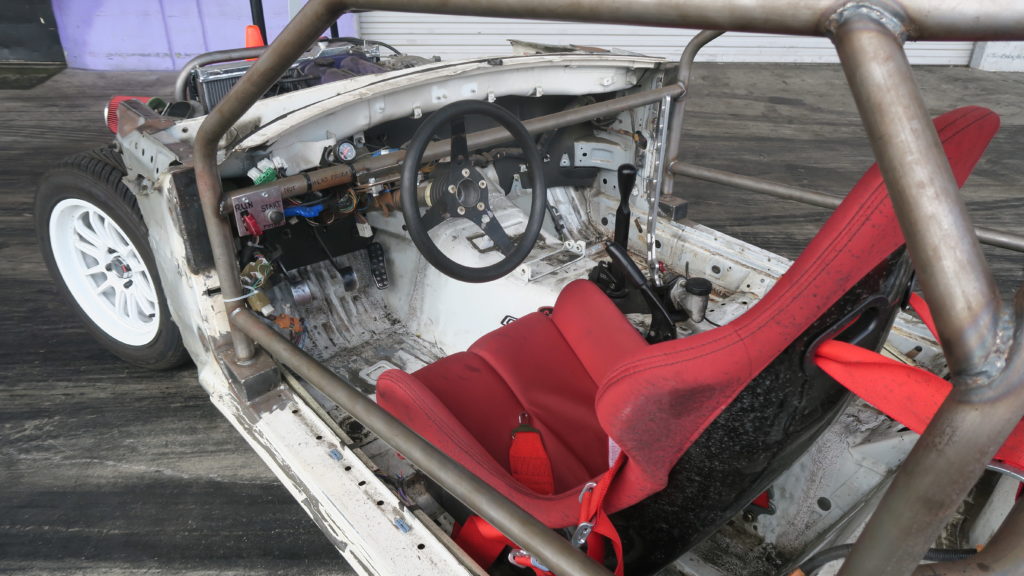 Also the carbon fiber wing is sporting some cardboard.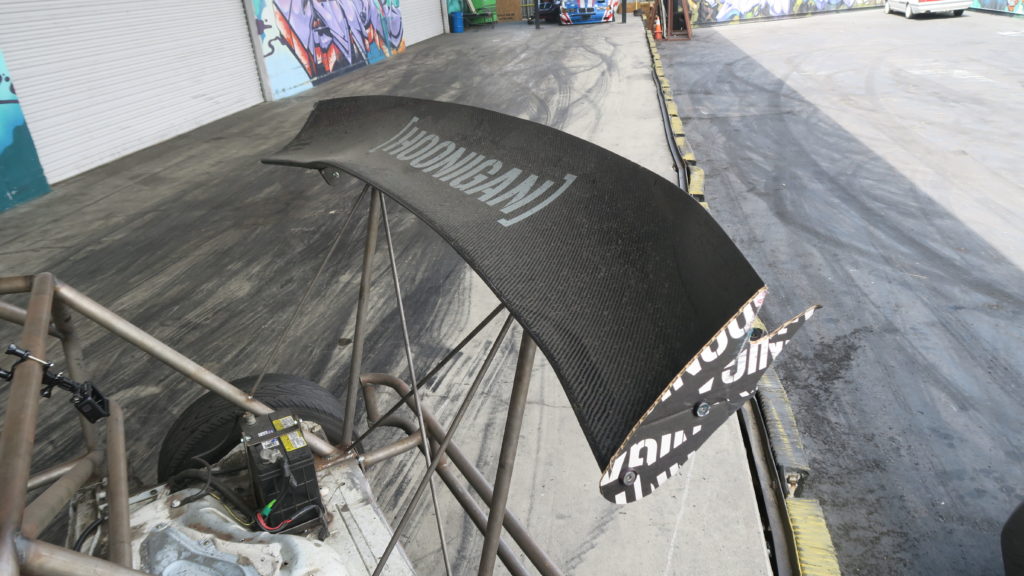 In the engine bay there is nothing special besides the extreme cold air intake.  Like I said before though you don't need much power in a car like this, even my Miata still with the full body has okay power. Dropping a few hundred pounds must make this thing a blast. Built for fun.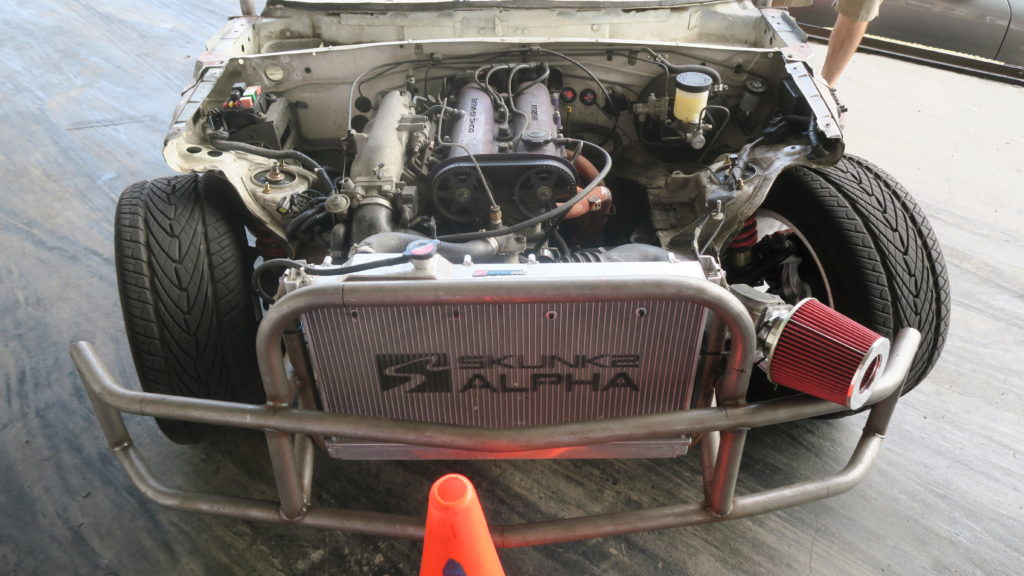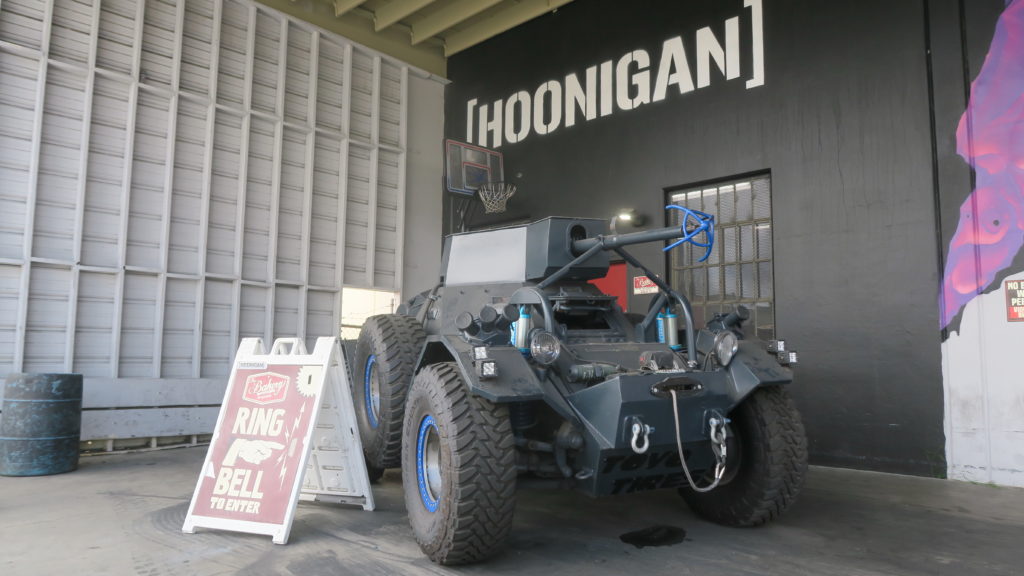 Another car out was the tank. A radical build sporting King suspension and Toyo tires.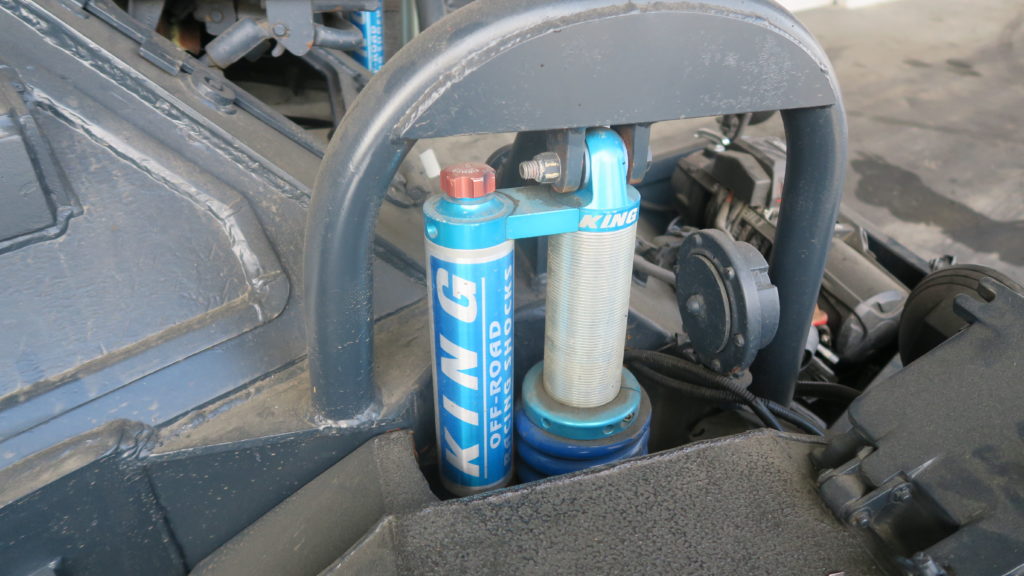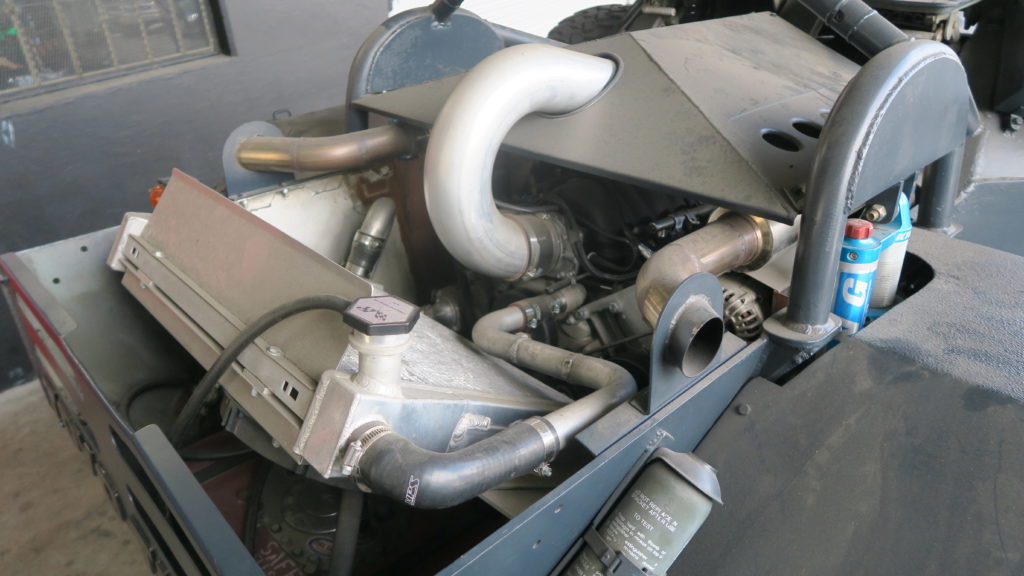 And look at this monster under the… hood i guess?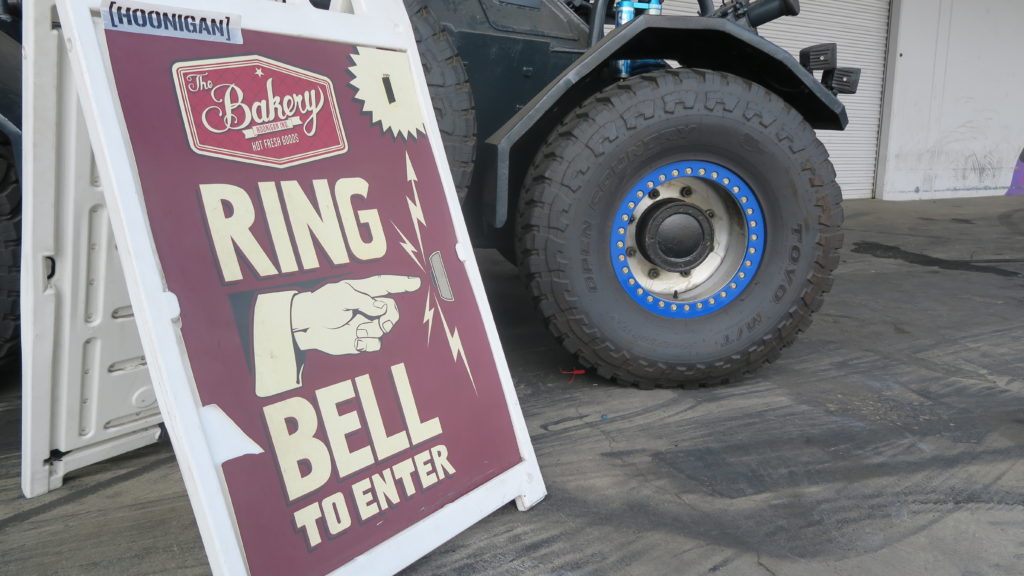 Here are some general photos of the place: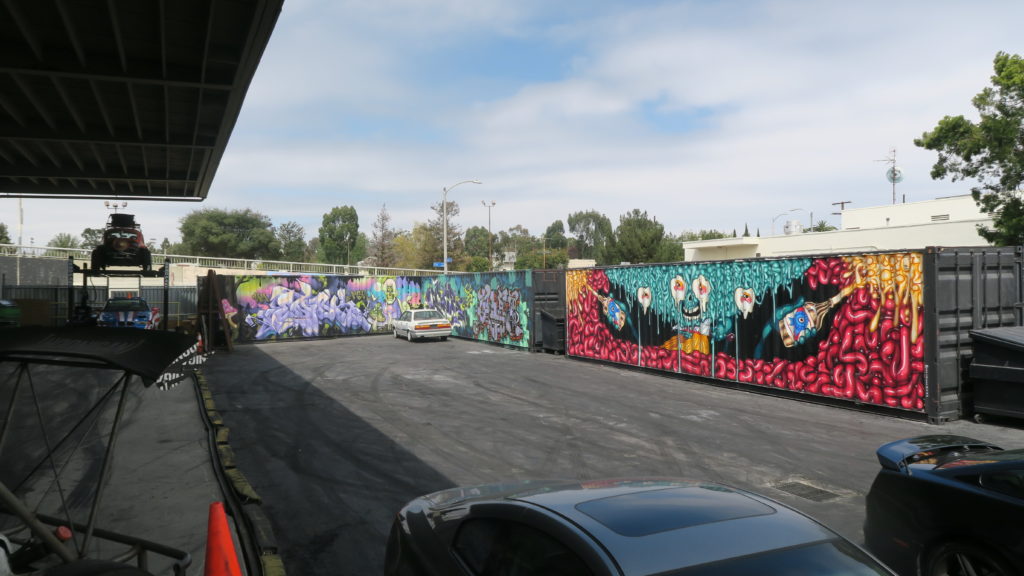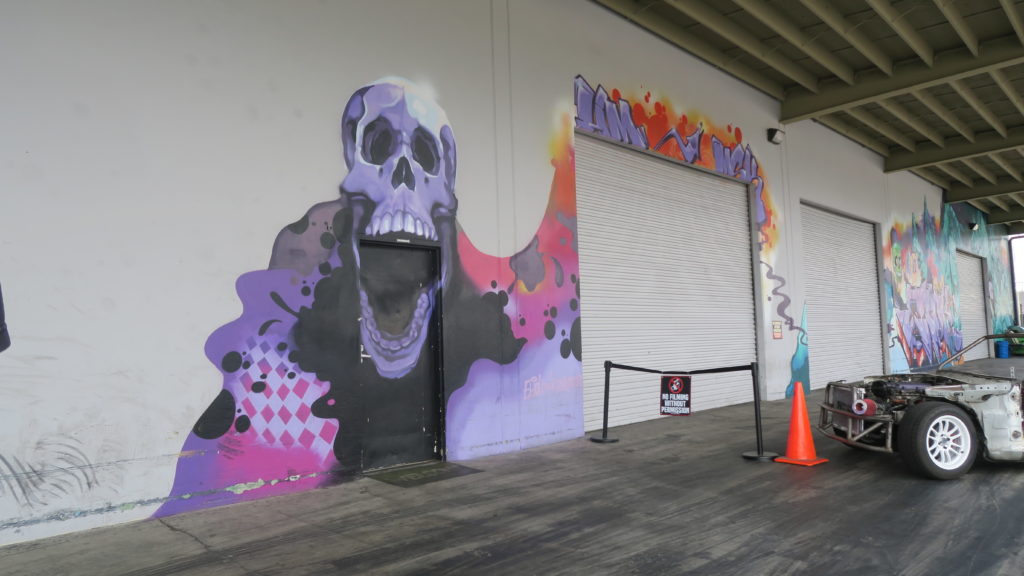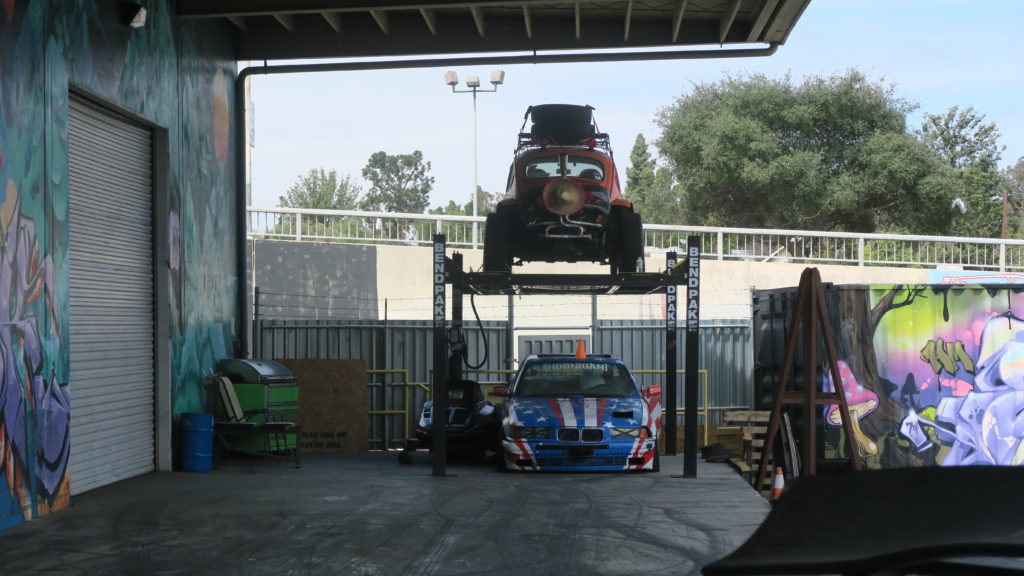 And outside the gates, the wonderful s2000.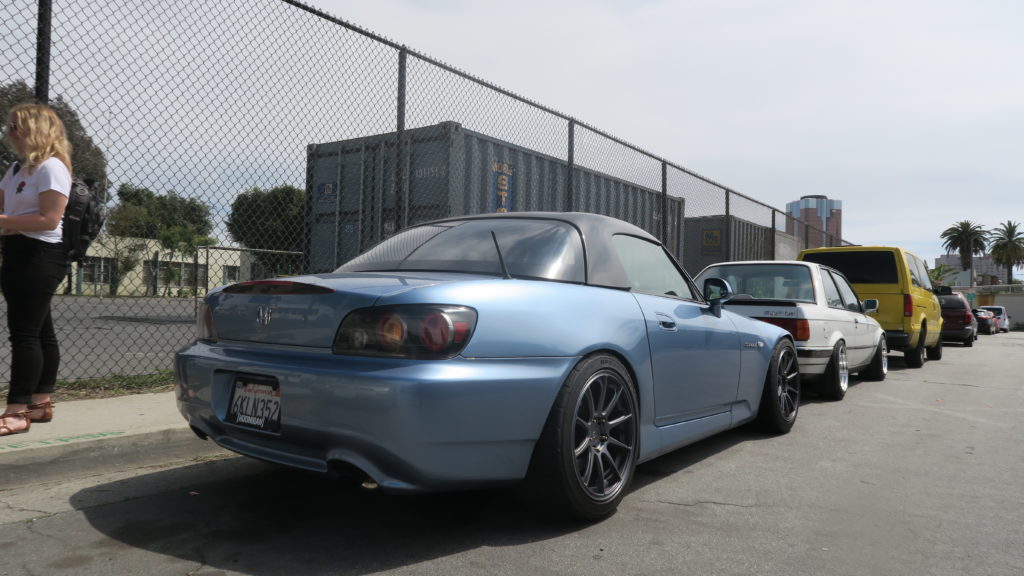 Overall, it was a really cool experience to see this place in person. Having been there and seeing the surroundings will only make watching their videos even better.