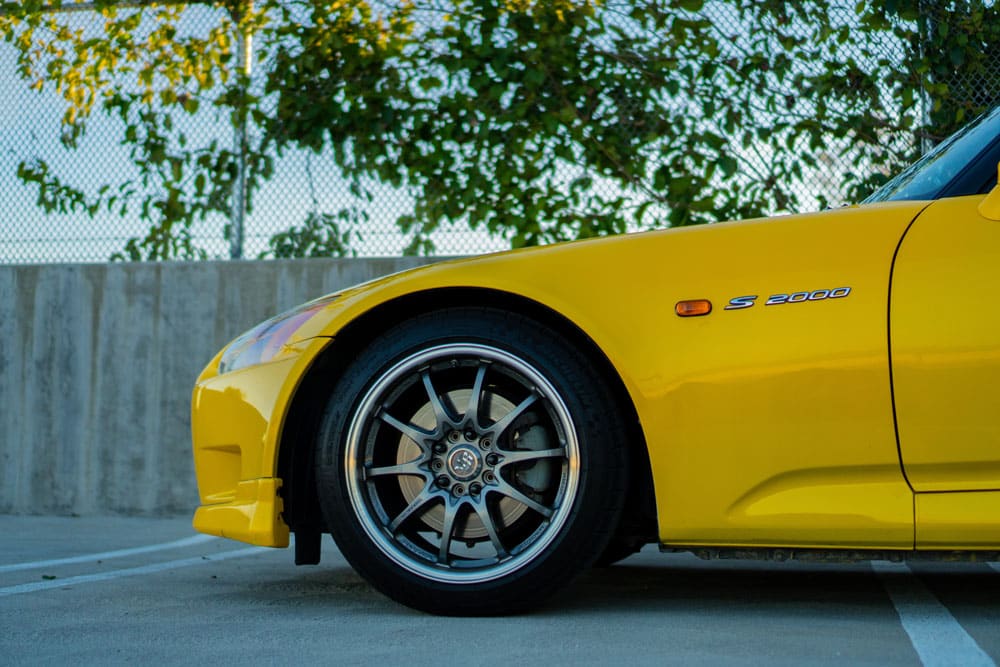 7 months ago I got a 2003 Honda S2000 and let go of my 1991 Mazda Miata BRG.
Quite the upgrade.. From 116hp and a 7200 redline to 240hp 9000 RPM screaming machine.
The first car I ever owned was a 1995 Honda Civic Hatchback and for a Civic owner there is nothing more inspiring than an S2000 or an NSX. I think if I told myself I would own one someday soon back then, I wouldn't even believe myself.
But here we are, years later and I got my hands on a well-sorted 44,805 mile AP1 Honda S2000.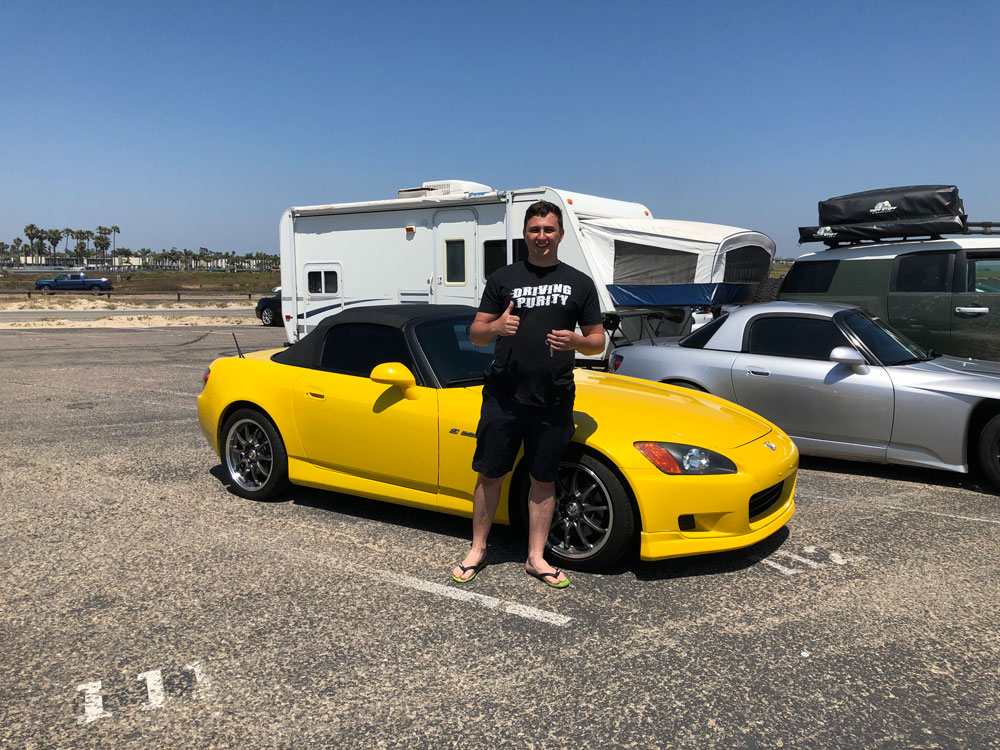 I wanted to give a quick tour and overview of this cars features, modifications and future plans. For a video tour check out this video I made on my YouTube Channel:
Here's a quick rundown of the mods:
Volk CE28's
Michelin Pilot Super Sports 245W Rear/ 225W Rear
Spoon Sports X Brace (Front)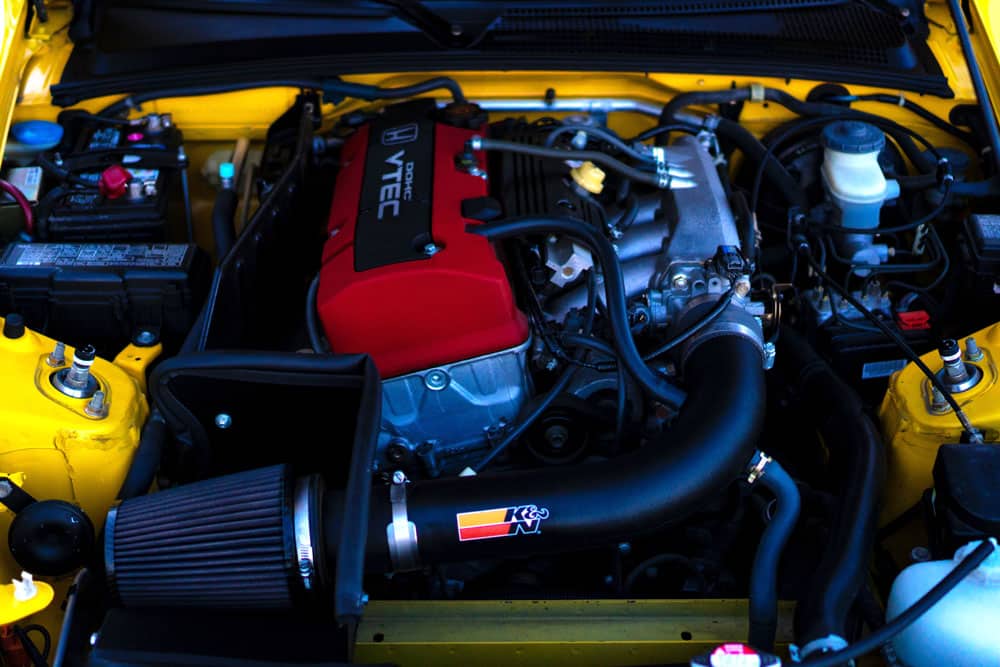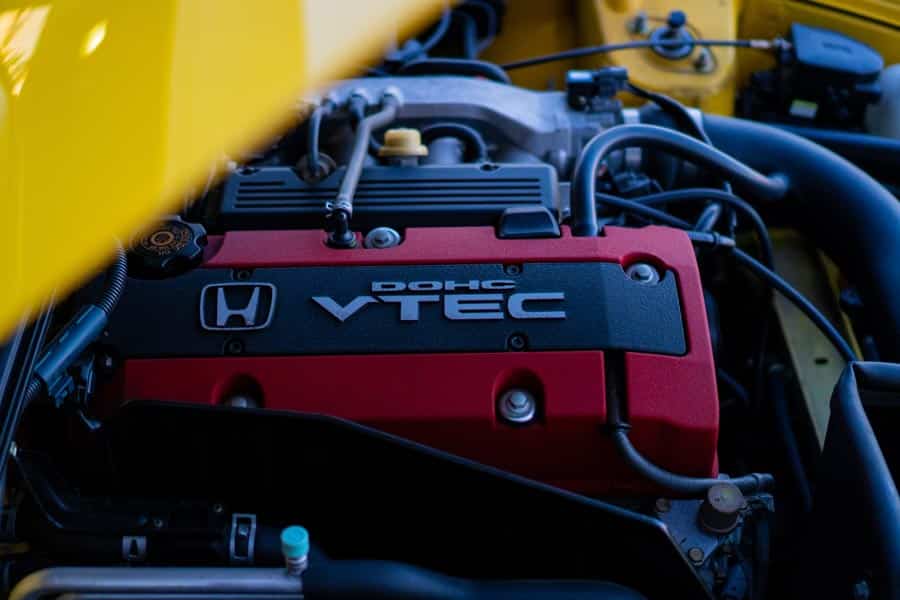 In the engine bay it is pretty much stock, just a K&N cold air intake and custom exhaust the previous owner welded together with Magnaflow resonators and mufflers. This f20c is a feat of engineering from Honda. It sings all the way to 9,000 RPM.
But down low it can feel very low on power, but the second you hit that 6,000 RPM vtec engagement it really opens up and puts down the power. It's a fun powerband that puts a huge smile on your face every time.
Here I don't have many plans, this is my daily driver and I want to put tons of miles on it. Of course, I would love a supercharger but I do not believe that would help the longevity of the engine. Some of you may make an argument about that but I would rather save that money for future maintenance.
I did already have the common issue of the clutch master cylinder leaking and got that replaced. Along with a transmission and differential fluid flush, this S2000 shifts like a dream.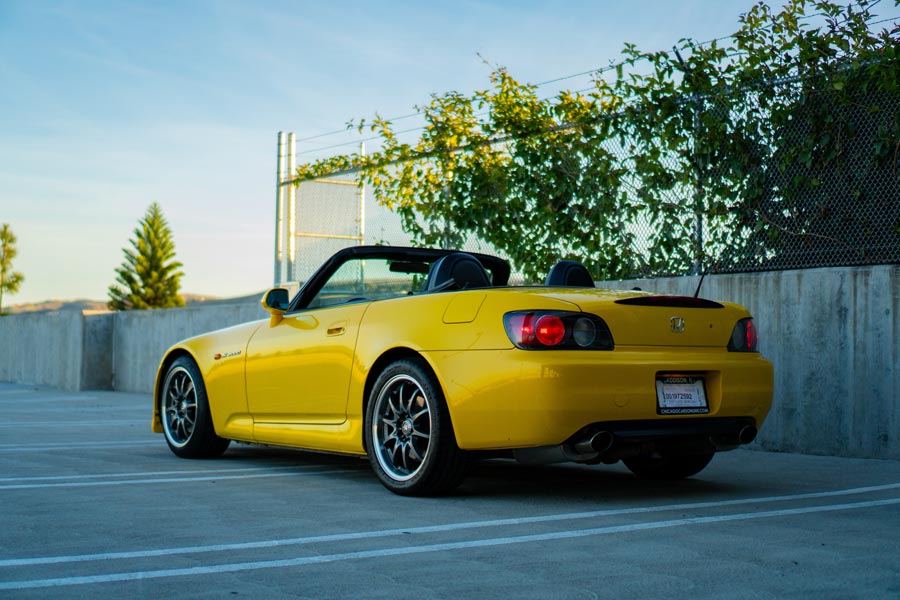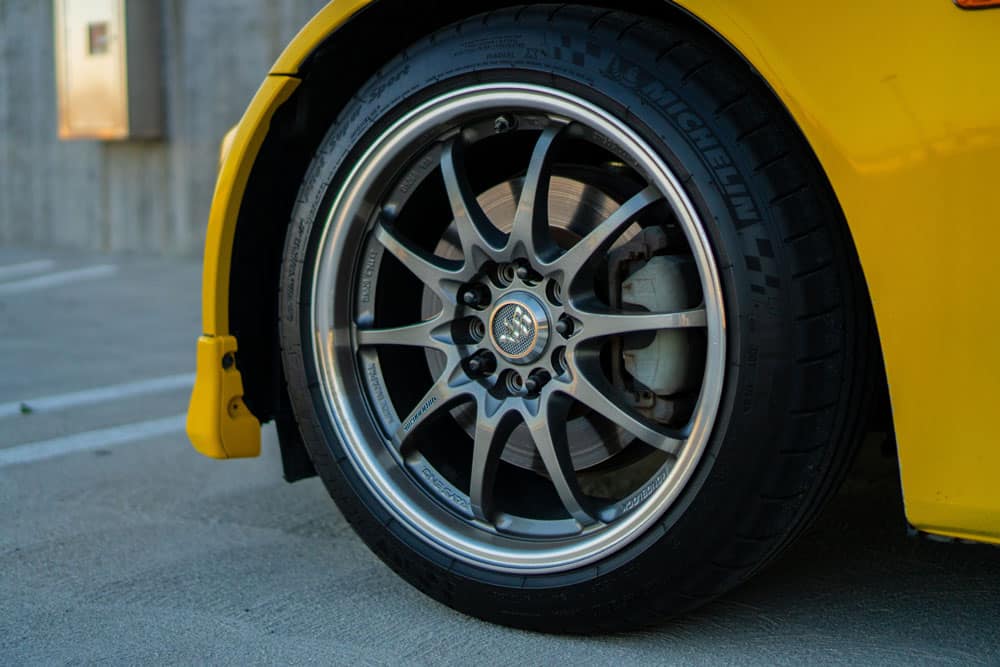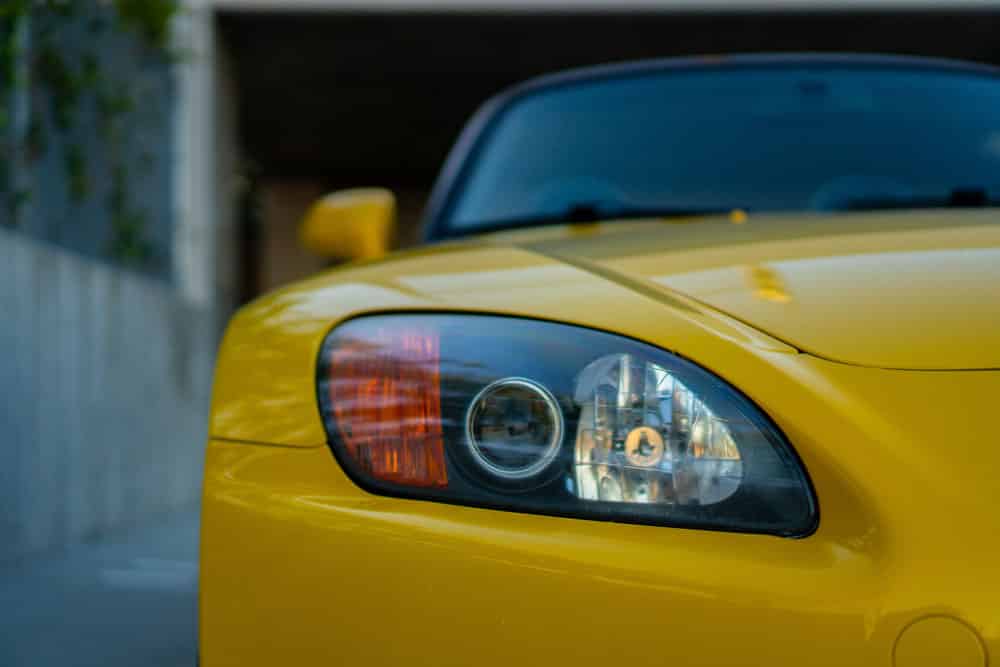 On the outside, the modifications are pretty light also. The Megan track coilovers help it sit slightly lower than stock. And a set of Volk CE28s give it a clean look. It's also sporting an OEM AP1 front Lip .
Overall, just a clean S2000. Of course, I would love an aggressive diffuser, splitter, wing combo but this car won't be hitting the track anytime soon to put those to use… (Maybe an autocross or two though)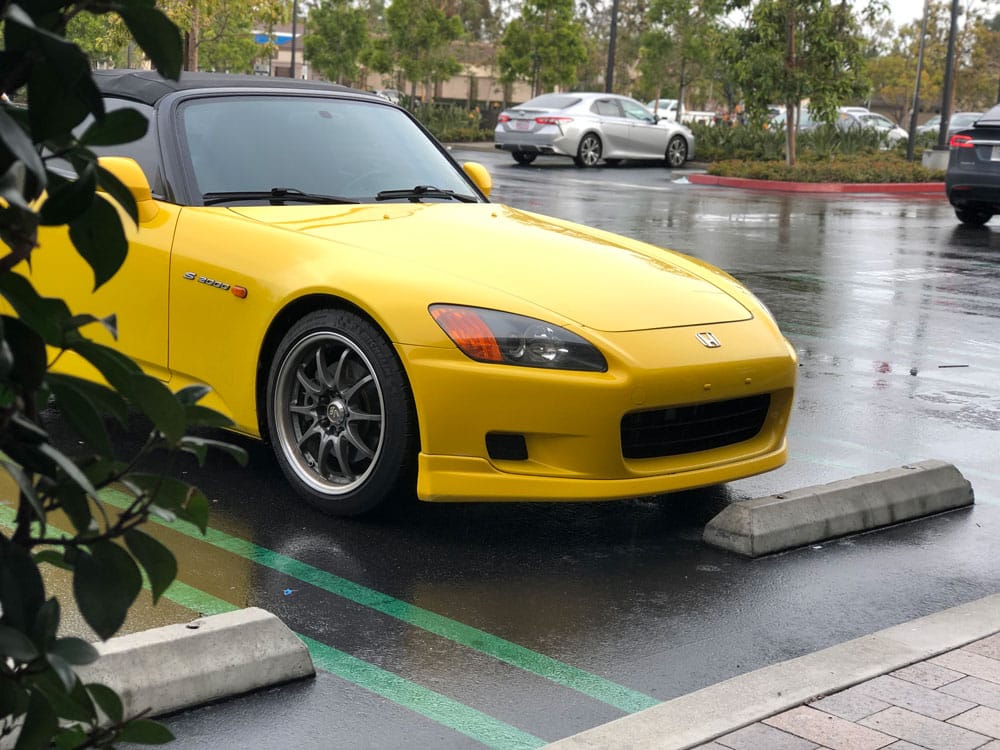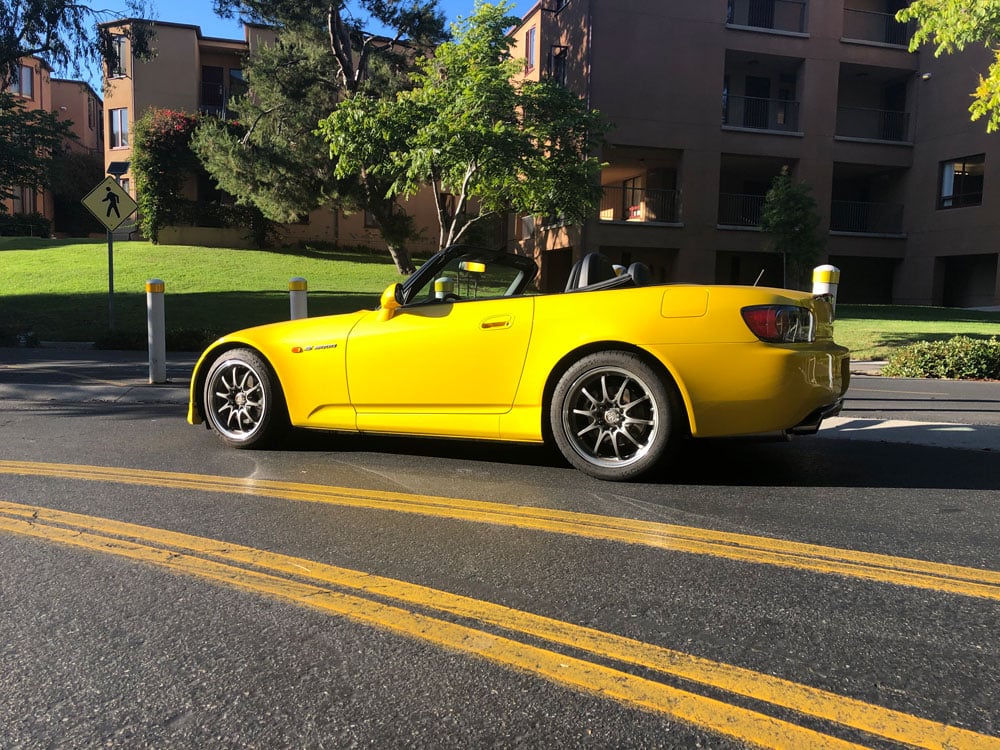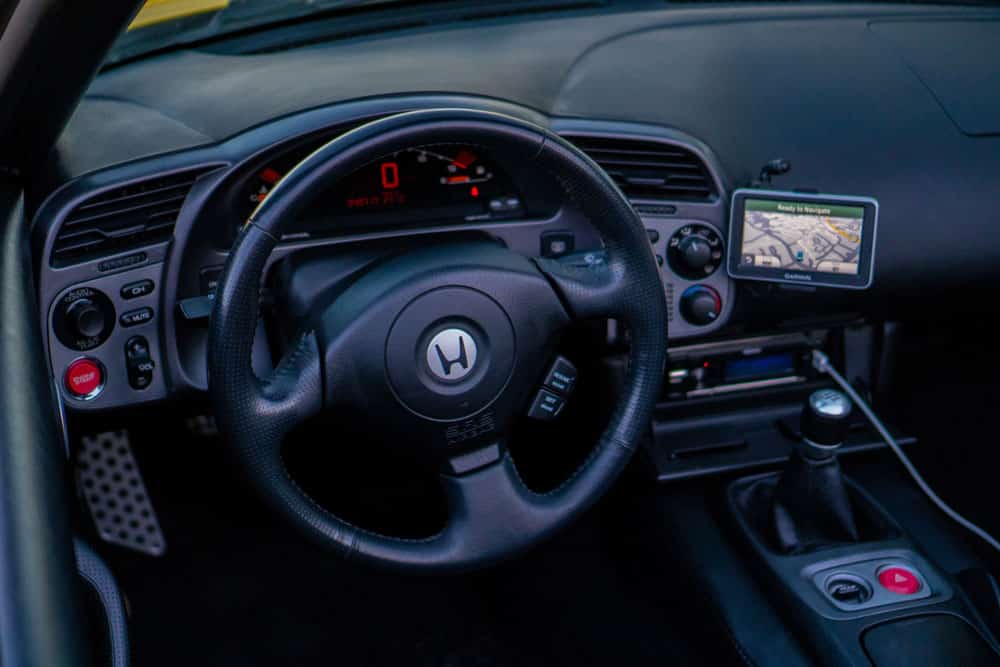 One of my favorite pieces of this car is the interior. The centerpiece to me is the gauge cluster. I fell in love with this back in my Civic days and dreamed of having one (it would be on a single cam d15b but that's how much I liked it)
To some, the dash is dated and ugly. But the simplicity and striking orange make the car feel alive to me.
The seating position is well thought out. With the radio and climate controls within a fingers reach of the steering wheel all you have to do is drive.
The pieces of the car that need to feel great, feel perfect. The shifter, steering wheel, and pedals are all in the perfect position and give a quality driving experience.
Mine does have an upgraded head unit with aftermarket speaker housings installed in the rollbar hoops. This is great for cruising with the top down so you can still hear music. The original stereo in these cars is well known for being terrible.
At the end of the day, I couldn't be happier. This Honda S2000 is a blast to drive and I can't wait to drive it every single day. If you want to see more of this car feel free to follow my Instagram (You will see a lot of it…)
http://instagram.com/dcurleyfry
I plan to post more articles on this car here with any new mods or driving experiences so stay tuned.
Check out some of our other articles including a recent S2000 beach cruise I went to with over 310 Honda S2k's in SoCal!