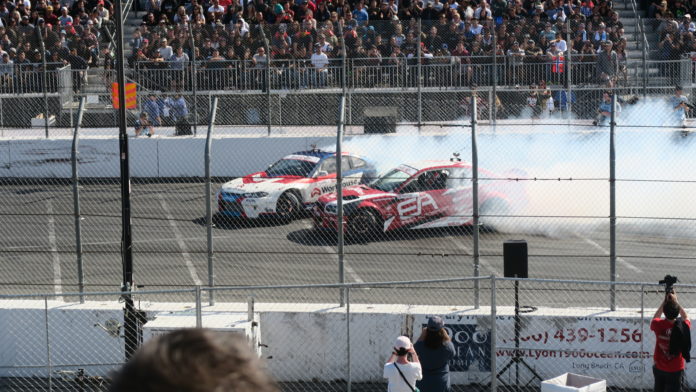 Loud cars, burnt rubber and a hyped crowd. All in the heart of Long Beach.
This event brings the best drifters from across the world to compete in an act of controlled chaos. The sound, smell and excitement in the air make this one of Southern California's most anticipated Motorsports events.
Being the first event of the year, many new cars were being put to the test. This year Federico Sceriffo's Ferrari 599 was an exciting change of style compared to the usual Formula Drift cars. However, all did not end well as the twin supercharged 599 burst into flames and received a considerable amount of damage removing it from the event. This was disappointing for a car reveal of this caliber, however  Sceriffo plans to have the car competition ready by the next event in Orlando. We look forward to seeing more runs from this car.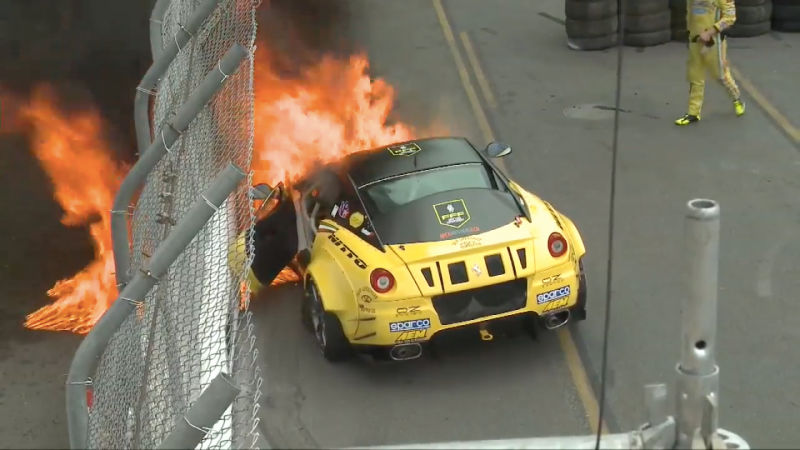 As the day went on, the level of driving continually progressed. We saw amazing door to door action and a heightened level of competition.
An interesting car for this season is Fredric Aasbo's Toyota Corolla iM with a 4 cylinder Toyota 2AR based engine running a turbo and nitrous. It may seem that this car could have a hard time keeping up with the massive output of the v8's in competition but make no mistake, little 4 cylinder makes around 1000hp and can keep up in ways you might not expect.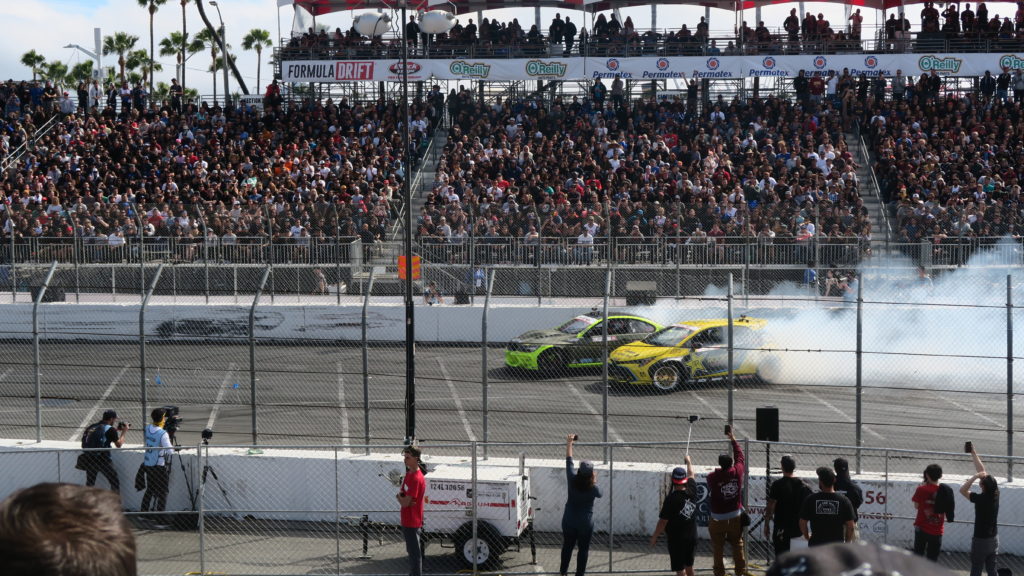 A fan favorite at the event was Forrest Wang with his Nissan Silvia s15 "Vapetasia". At one point, huge sections of the crowd were blowing vape clouds in support. lol.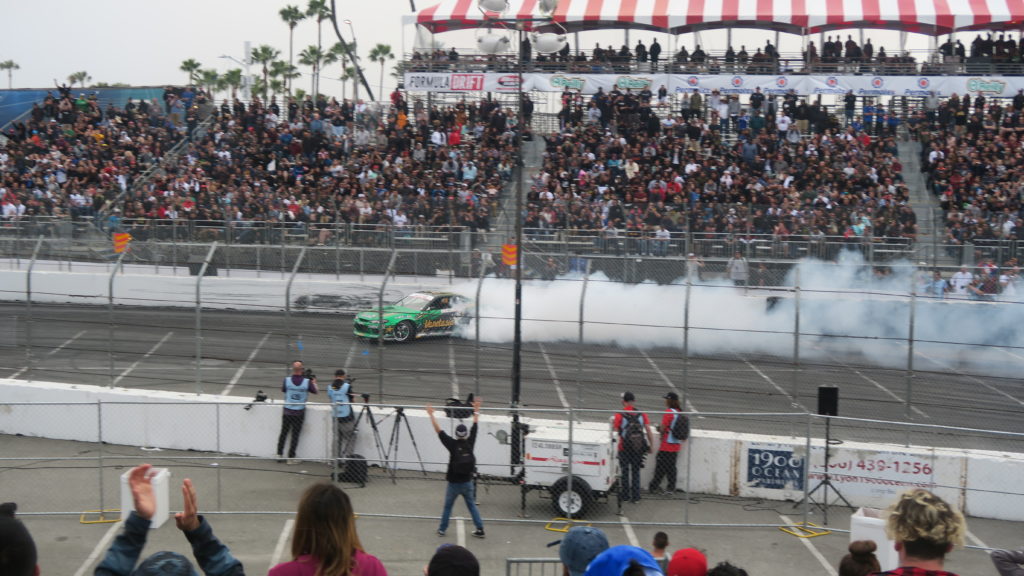 Coming down to the final 2, it was actually these two Fredric Aasbo and Forrest Wang set to face off for the king of Long Beach. Around this time the fog began to roll in from the harbor and it got quite cold causing some people to leave. But sticking around was well worth it as the excitement was pumping through the crowd when these two began going at it. After the first runs, fans waited anxiously only to find out we would be seeing them go "One More Time!" The last runs were pretty close and seemed like it had a chance to go either way. The drivers came to center track and did some donuts to pump up the crowd.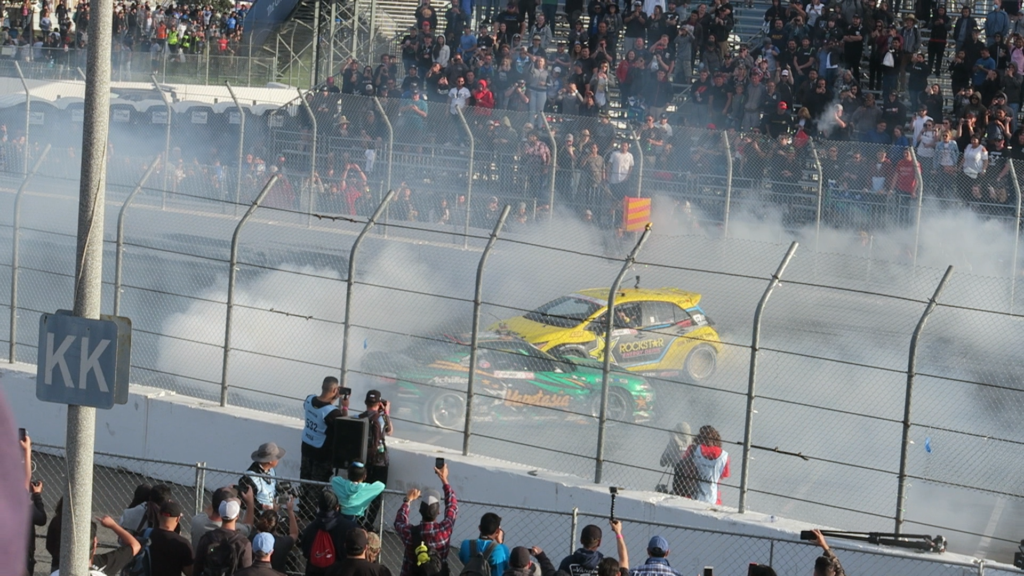 At the end, it was Fredric Aasbo with his Toyota Corolla iM that took that victory at Formula Drift, Long Beach. Congratulations to Aasbo on the hard fought victory and amazing driving. As a spectator, it was a pleasure to see this event live and I encourage anyone thinking of going to a Formula Drift event to go ahead and do it, you won't regret it.