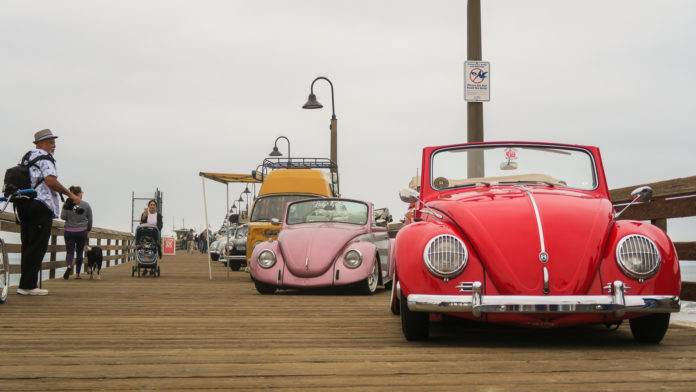 A car show on the beach with classic Air-cooled Volkswagen's, you can't get a better Southern California car show. This event was hosted by San Diego Air-cooled and it was the first time it was being held on Imperial Beach's Seacoast Drive, previously it was held at Southwestern College. With a Pier Plaza and amazing restaurants this was truly an ideal location for a classic car show.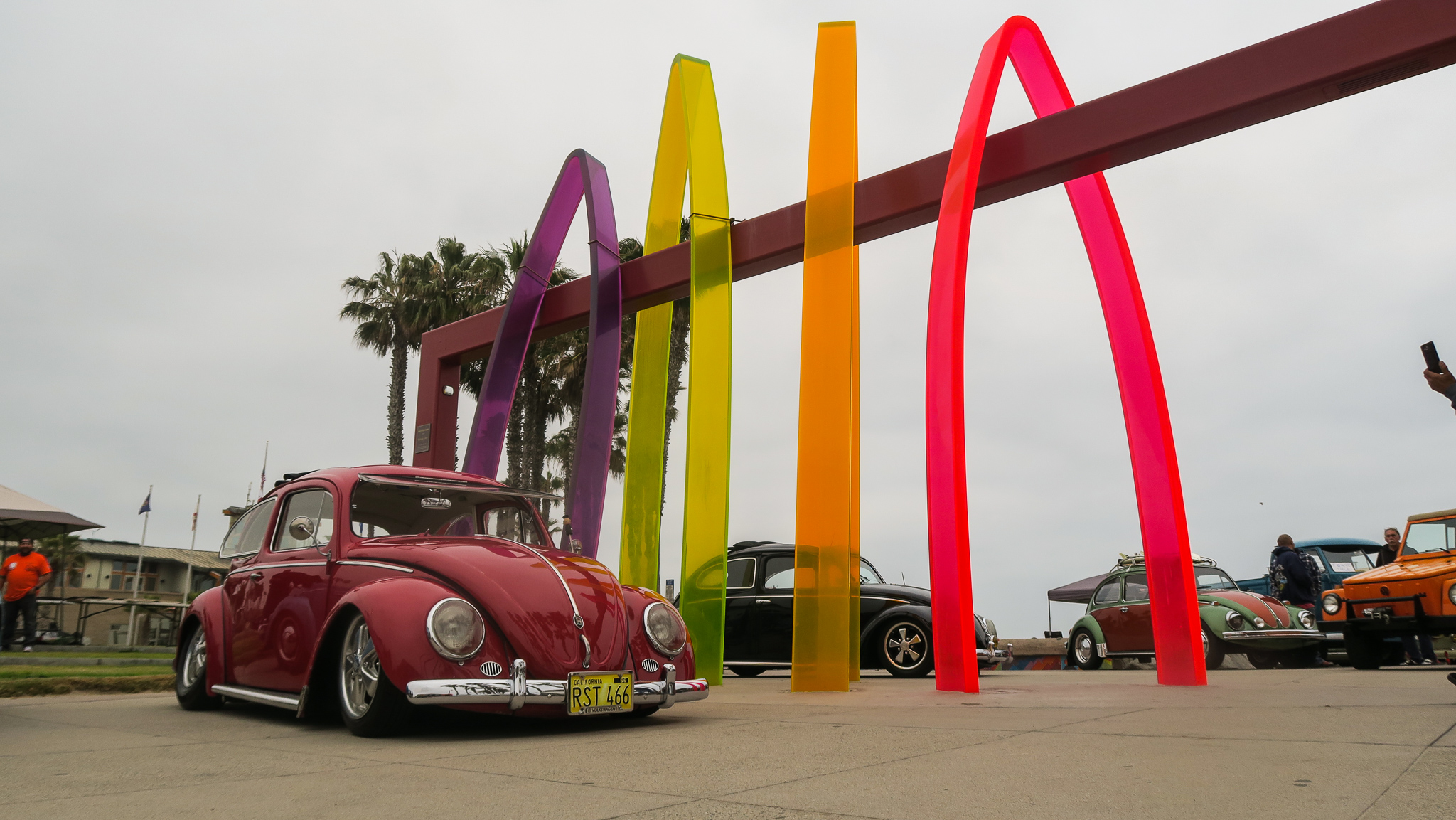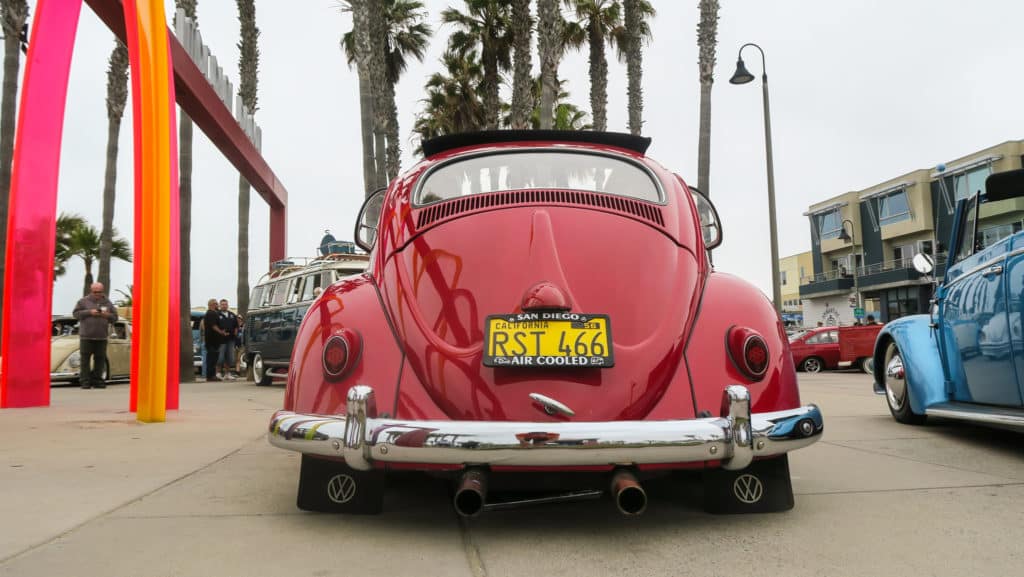 Imperial Beach's iconic Pier Plaza is a prime place for some classic VW photos.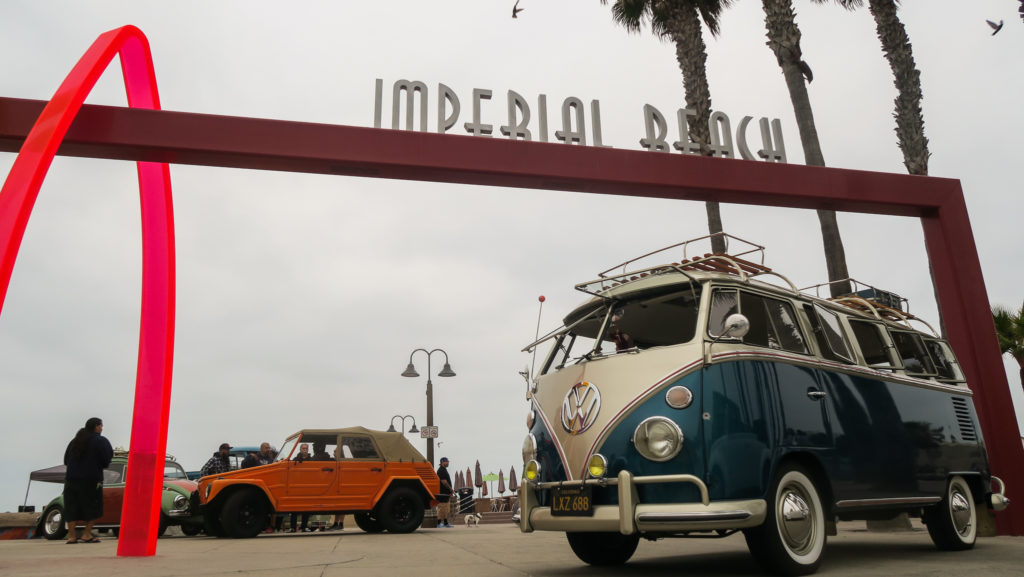 The car we came in was Gary's freshly restored 1965 Double Cab.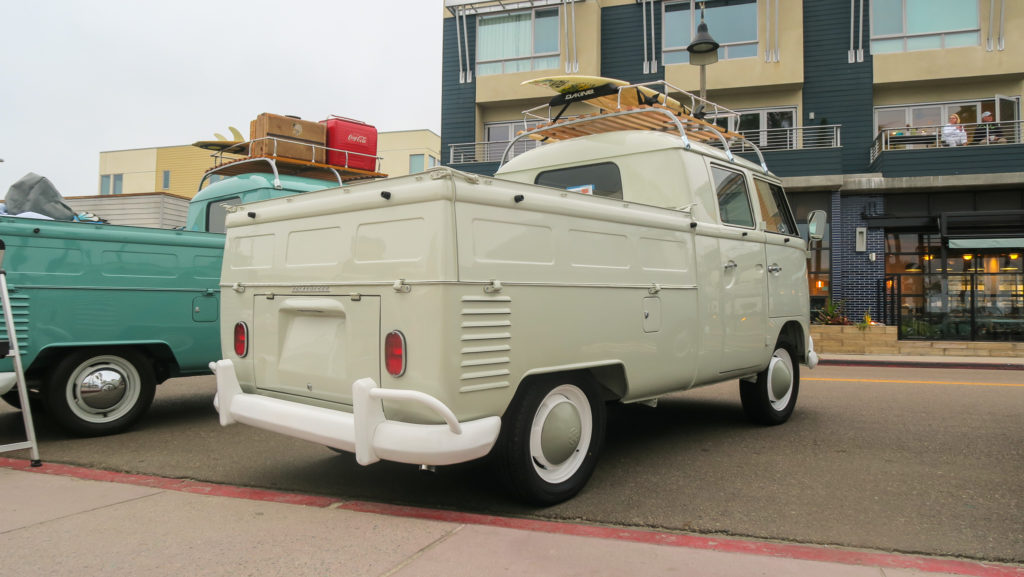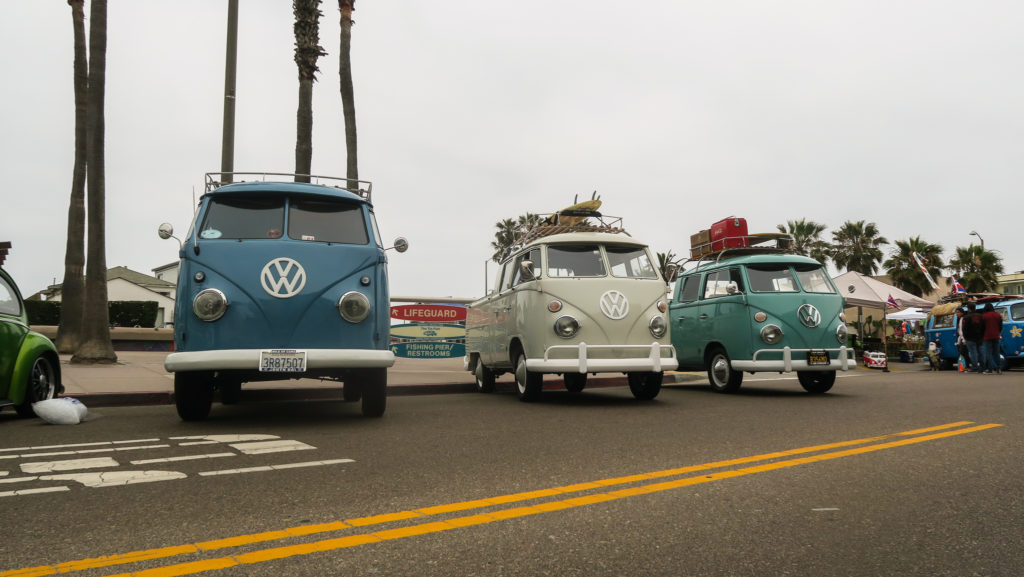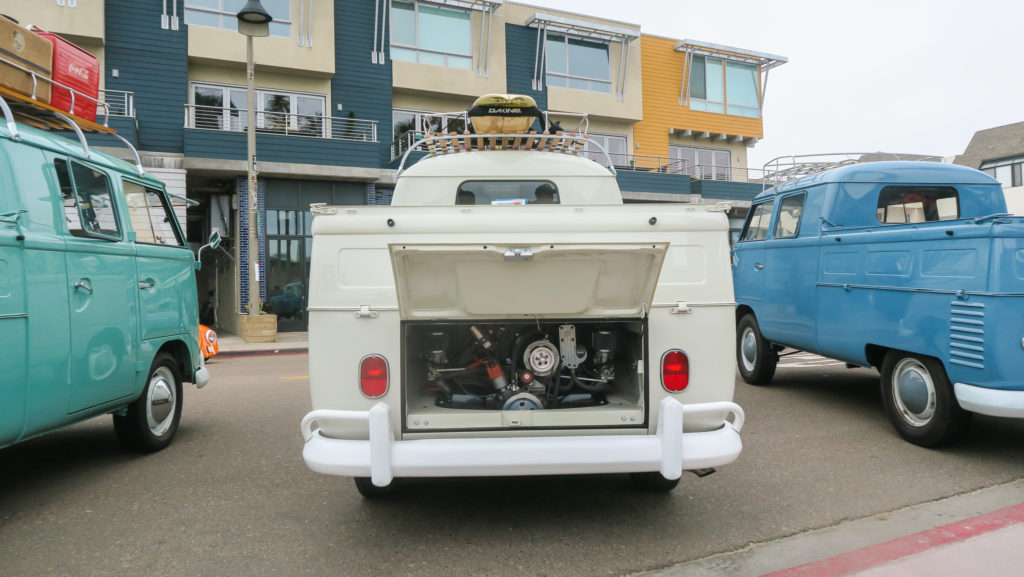 The coolest part of the show was that cars could actually park on the Pier.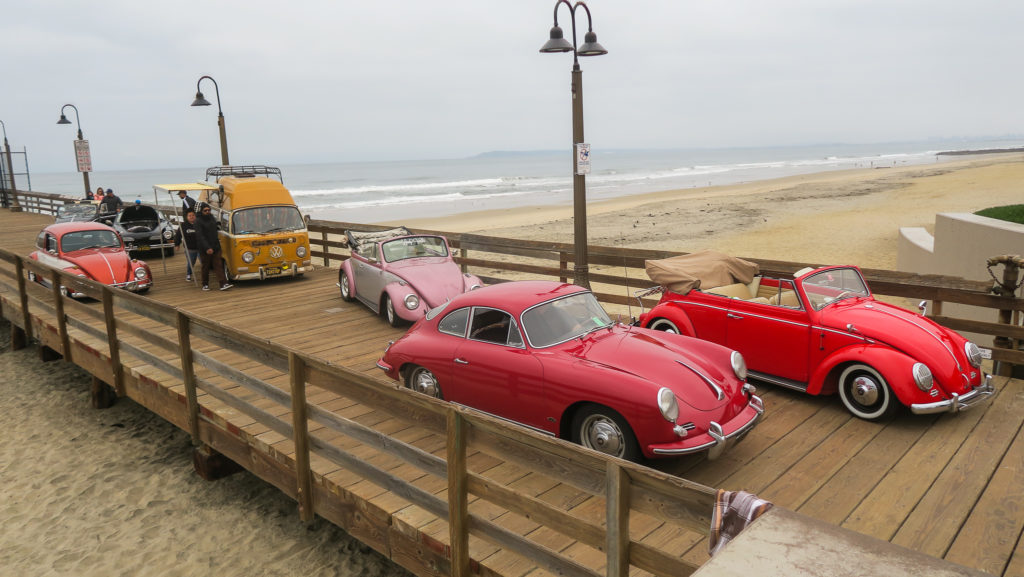 Some killer photos were able to be taken here as it is not often you can take cars on a pier. This bay window bus matched the pier styling perfect.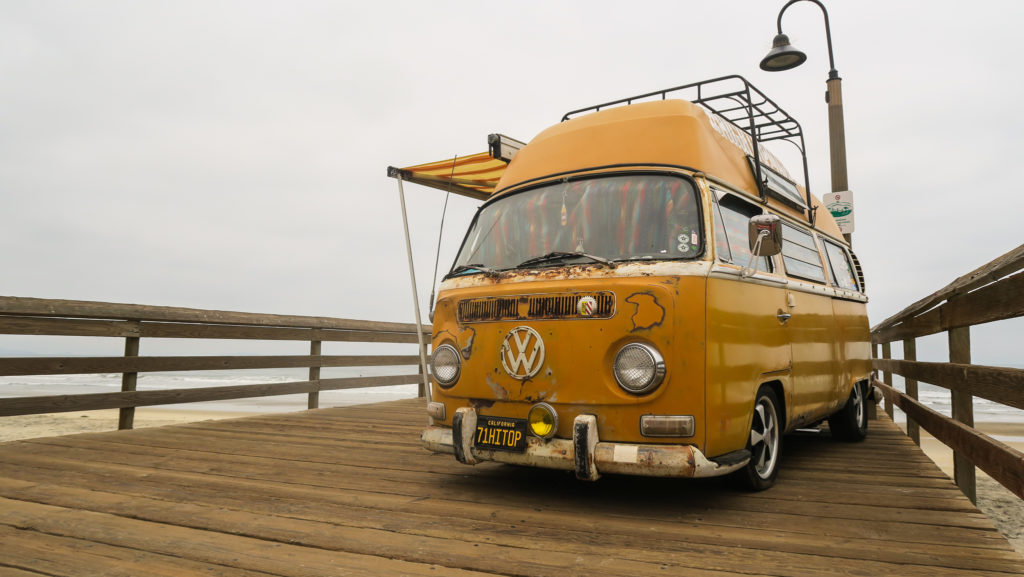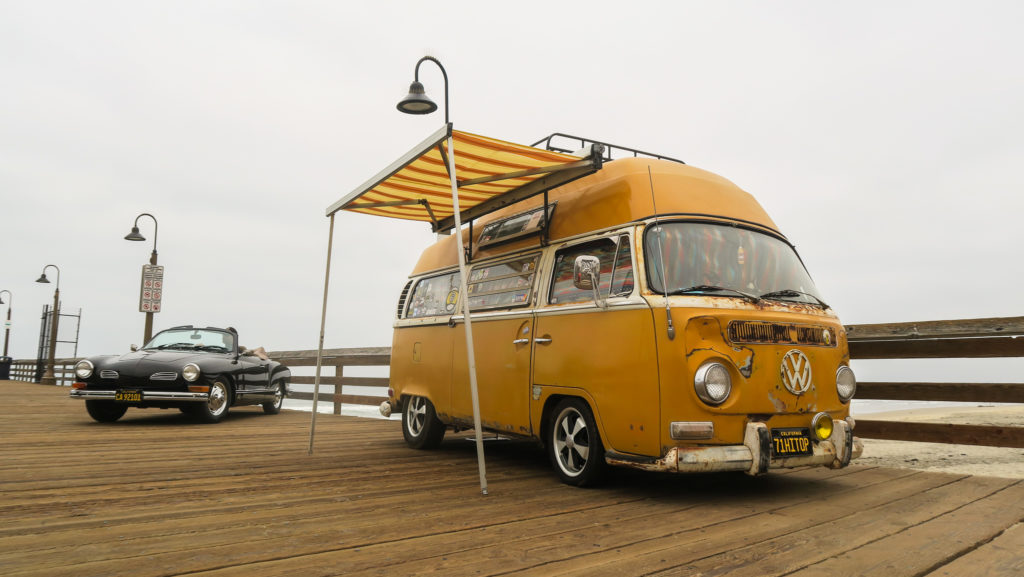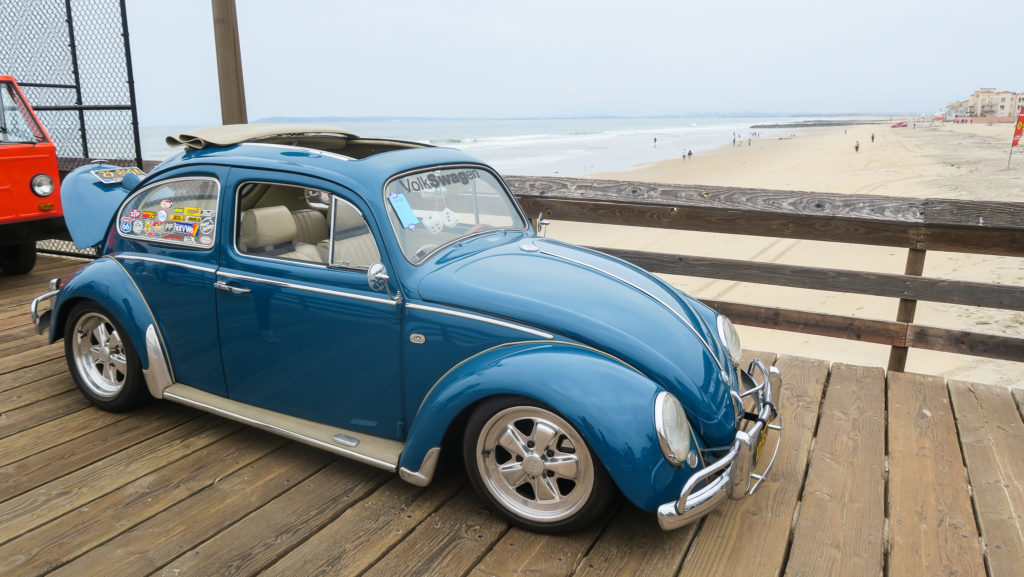 The wood slats, green color and surfboard on this double cab were perfect for a pier photo.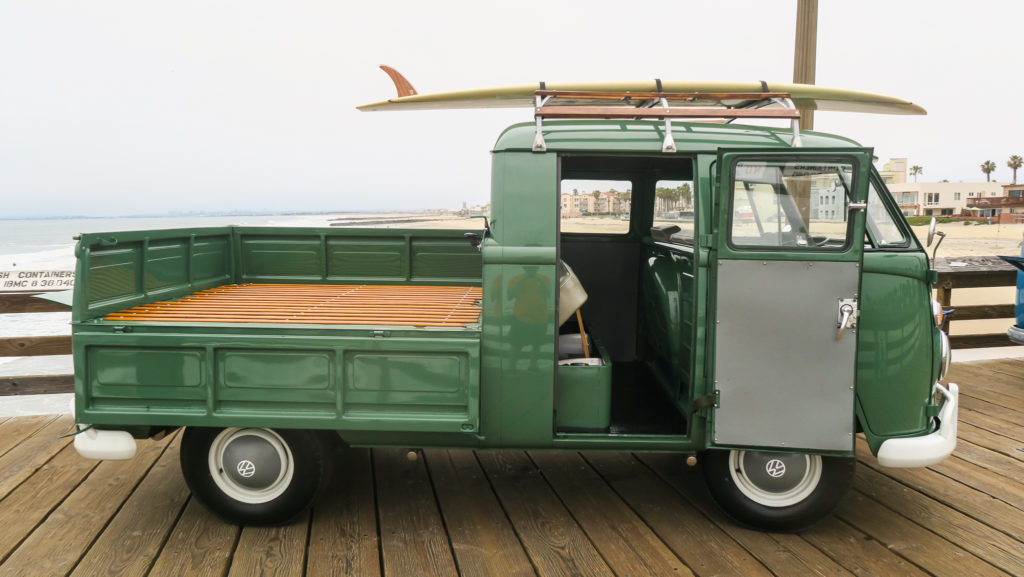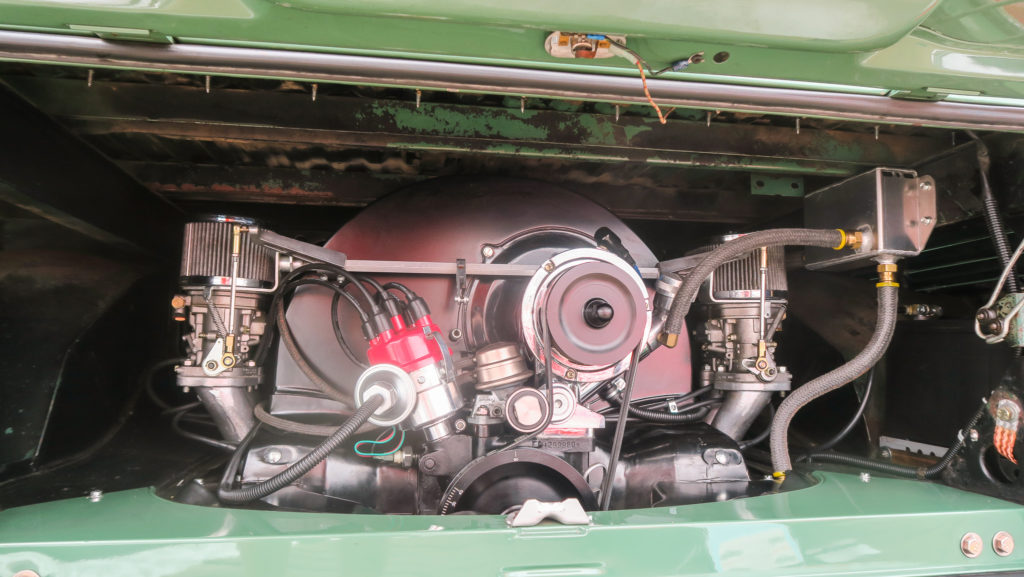 This notchback posted on the pier was one of my favorite cars from the show.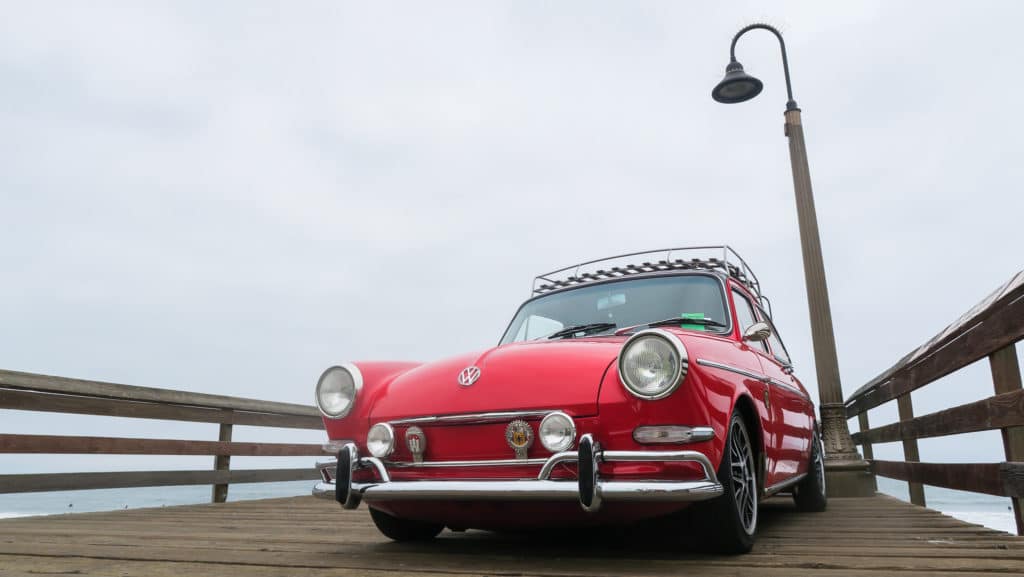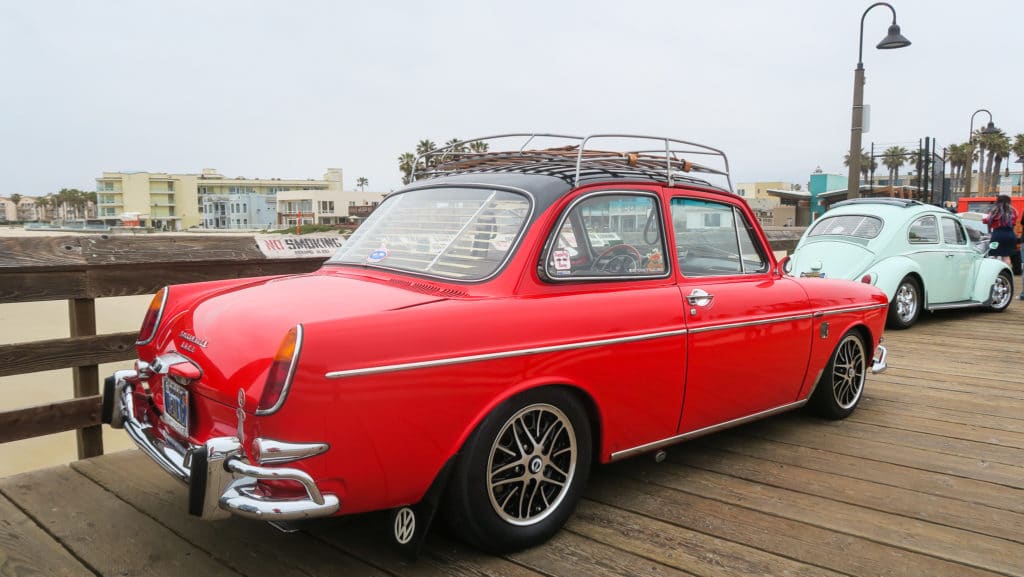 This VW Ant is a completely backwards design compared to other Air-cooled VW's. With a front engine and front wheel drive setup, this is an interesting car. You can see how it is setup below in the picture of the engine area.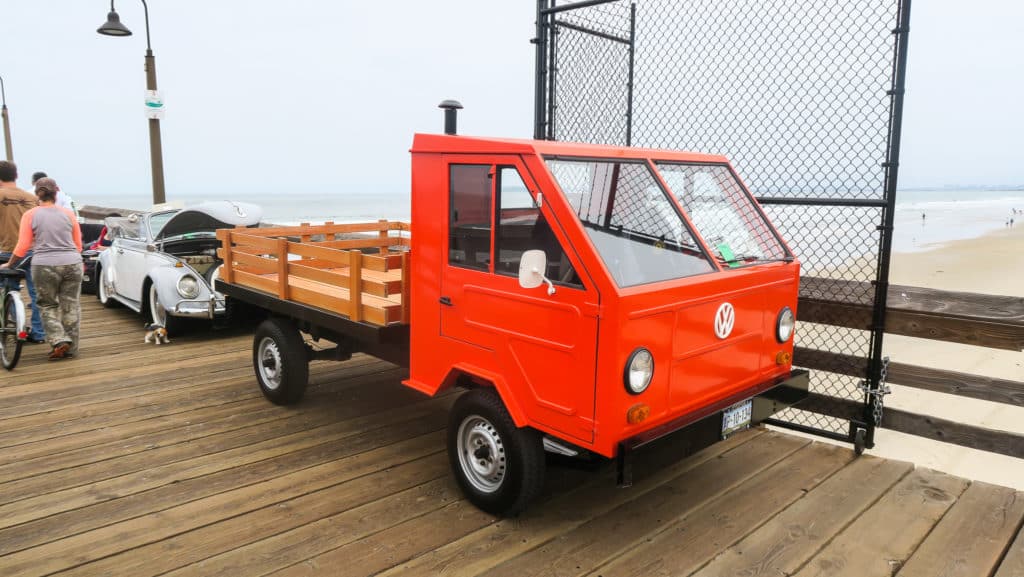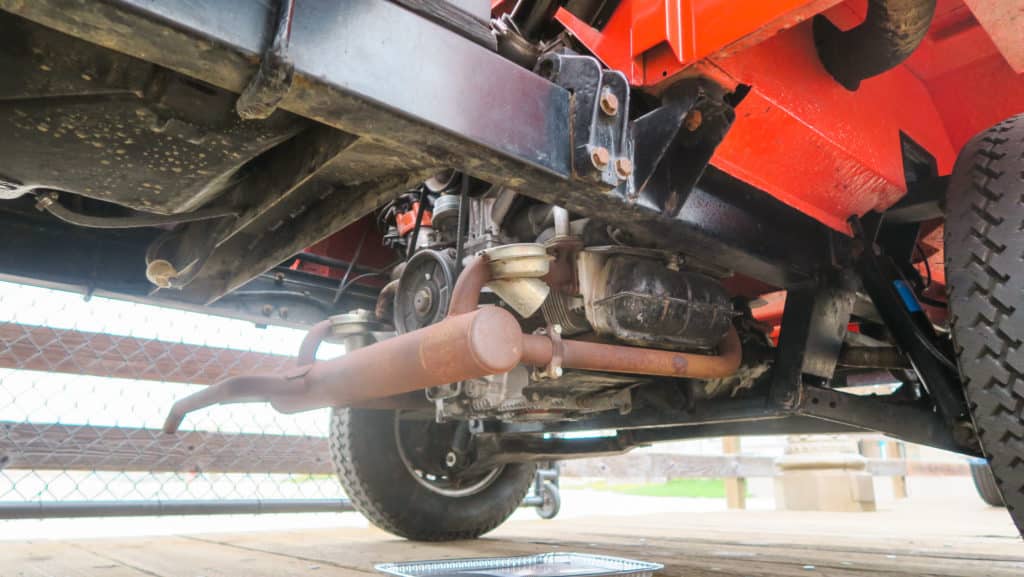 Heading down to the sand there were cars offroad car style cars parked right on the sand. I was able to capture this Thing before other cars showed up and I think the pictures turned out very cool. The centerline wheels and color on this thing were perfect for the setting.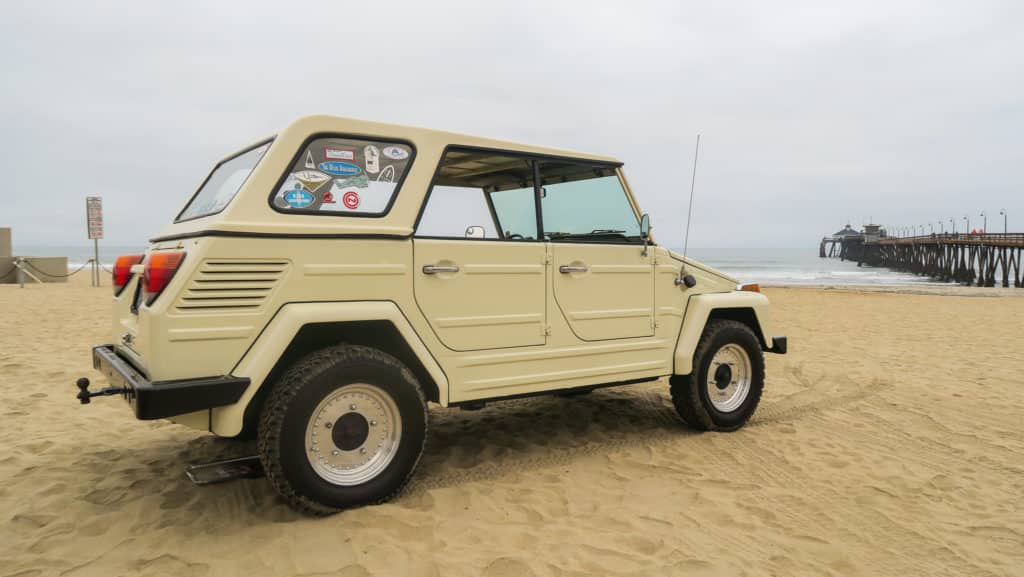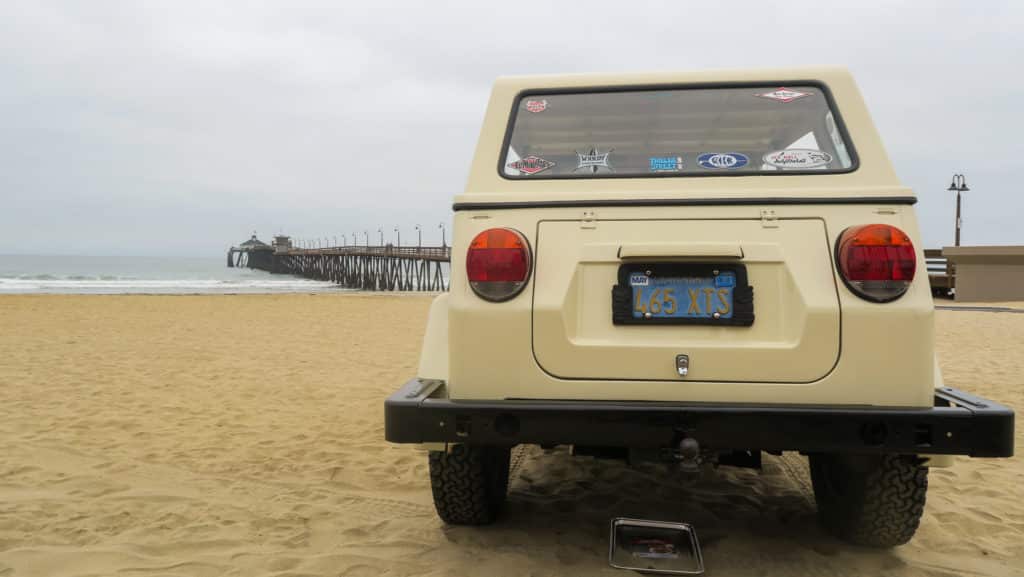 The VW notchback is one of my favorite air-cooled VW's, this one on the pier plaza was an amazing example.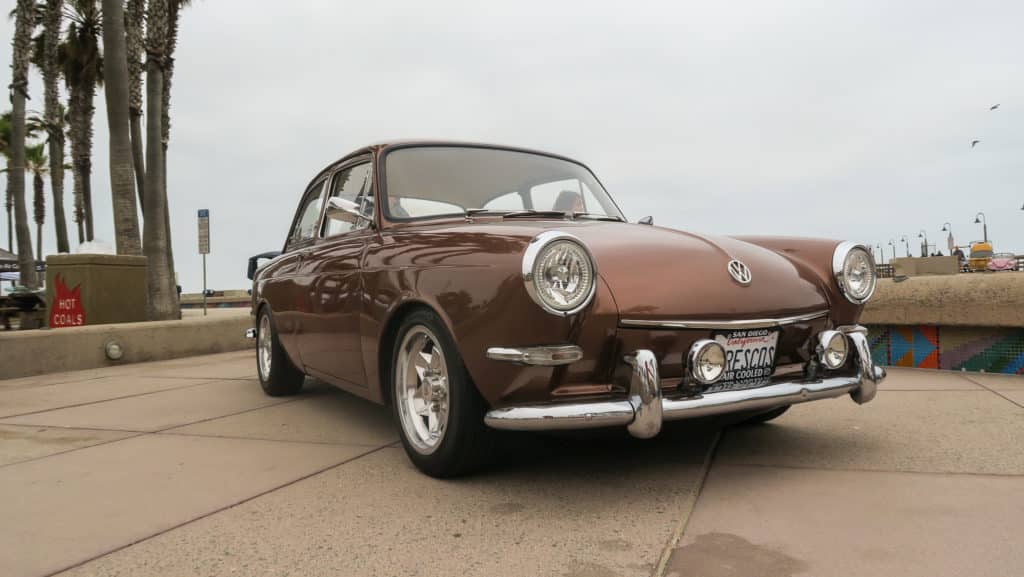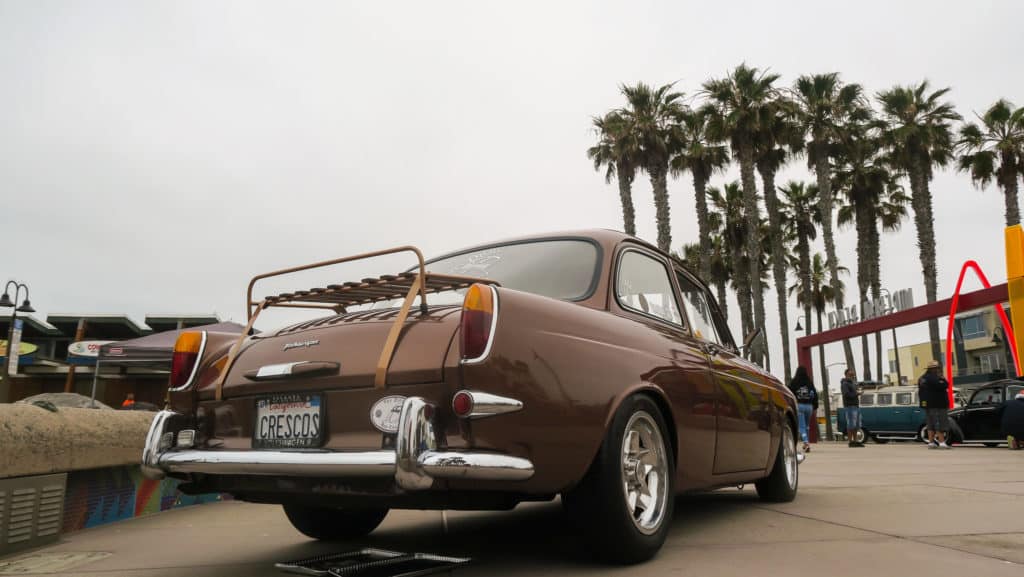 A serious drag bug was parked on the plaza. Pushing almost 300whp, lots of rubber and a wheelie bar this is a cool bug.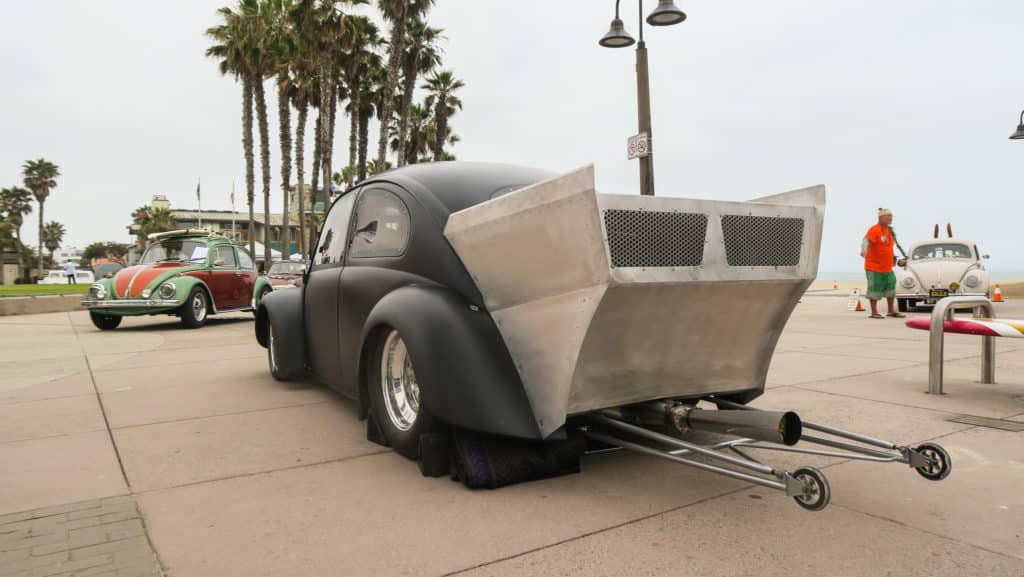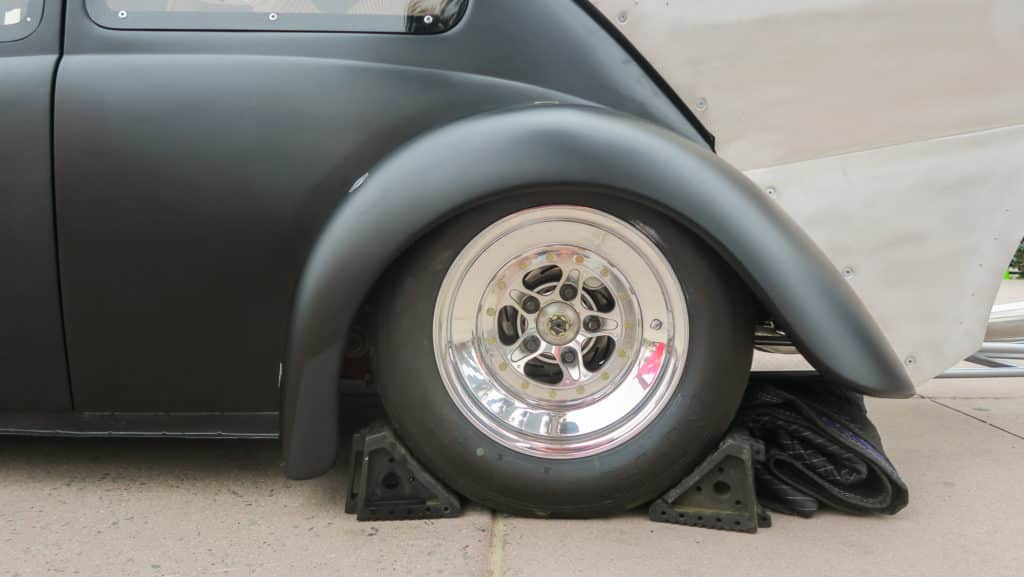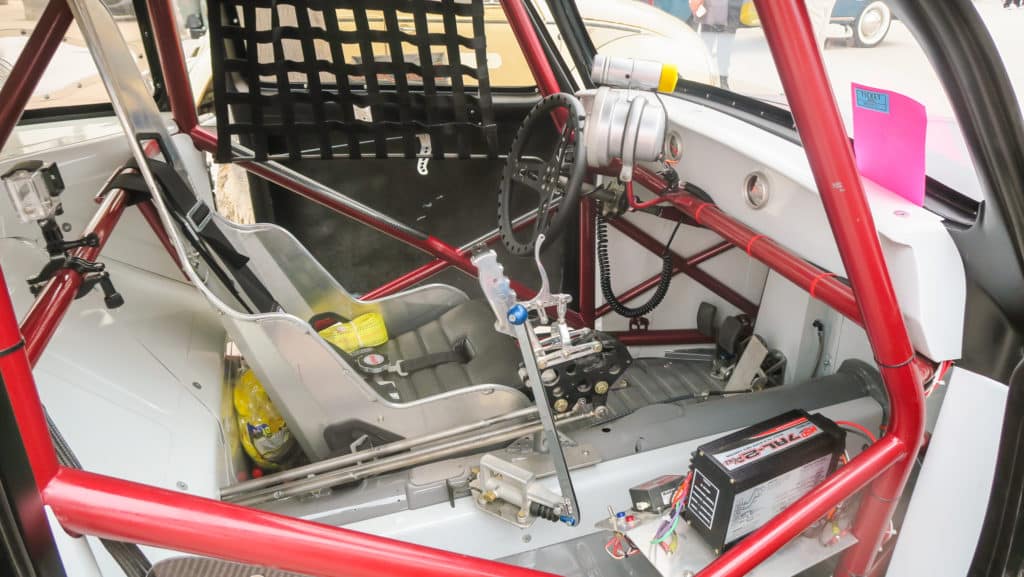 A right hand drive thing slammed on the ground  in army green was a true attention grabber.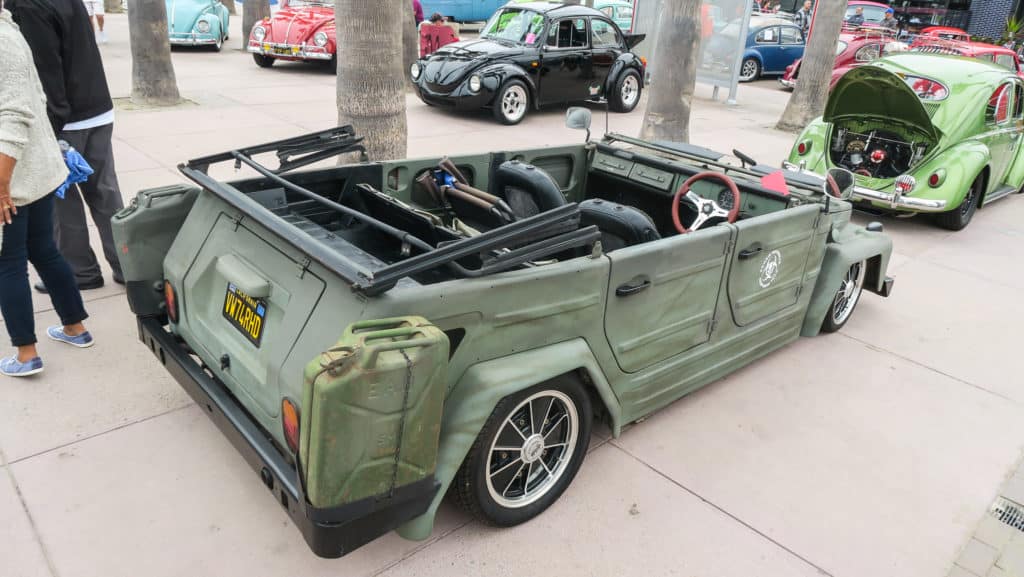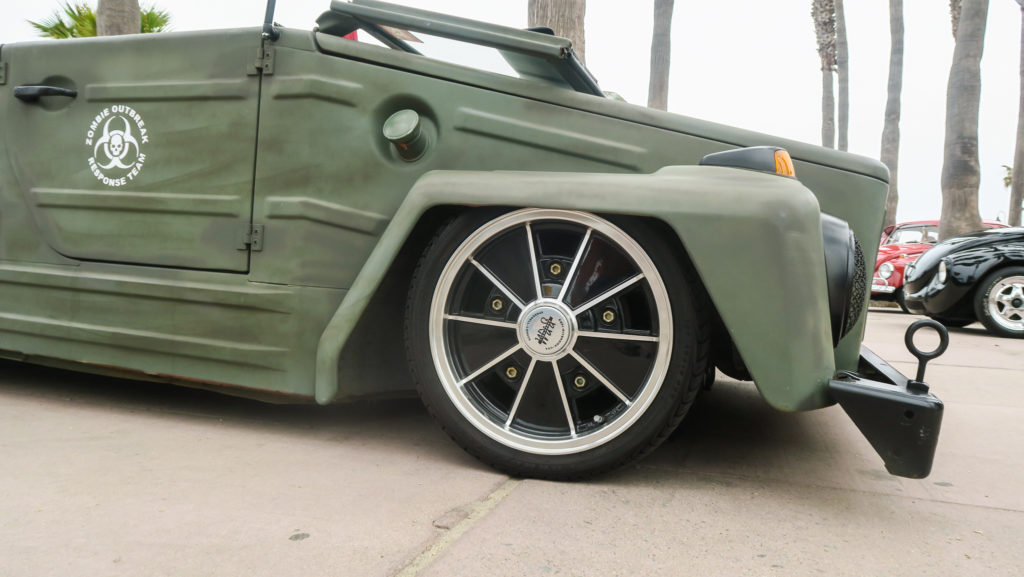 This slammed bug caught my eye with the pop out front window, car cooler and wood roof rack.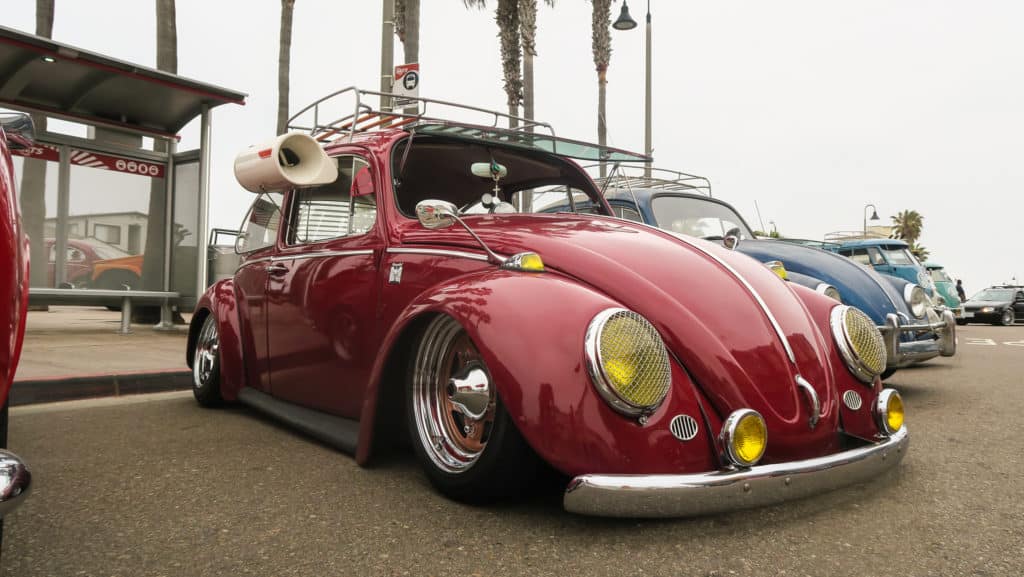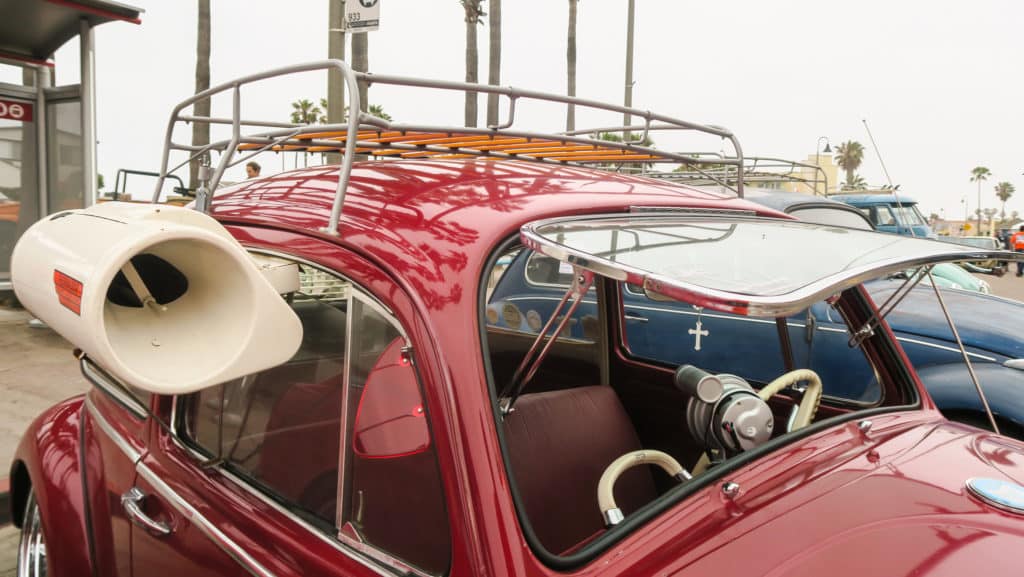 Live mariachi music at the plaza.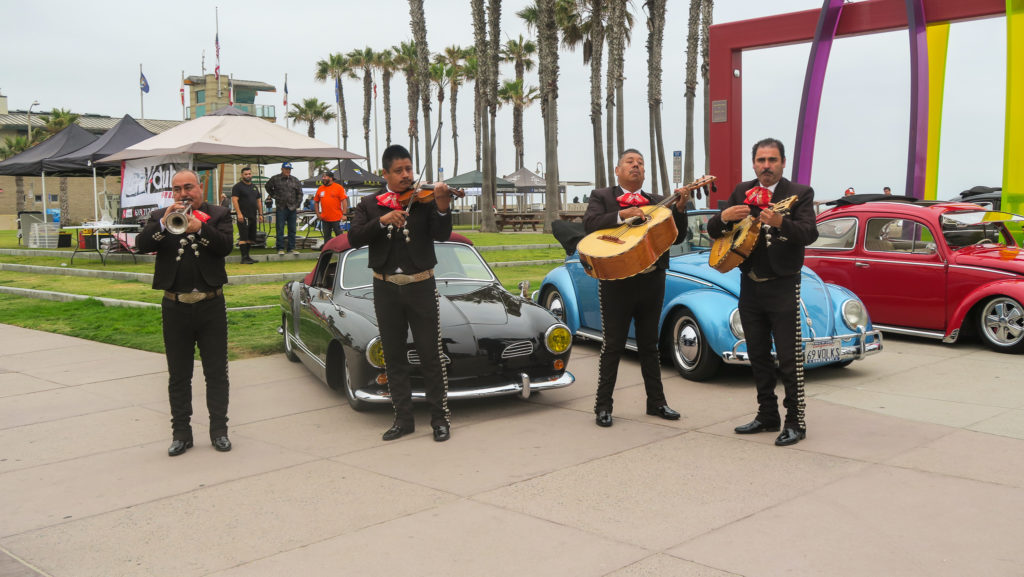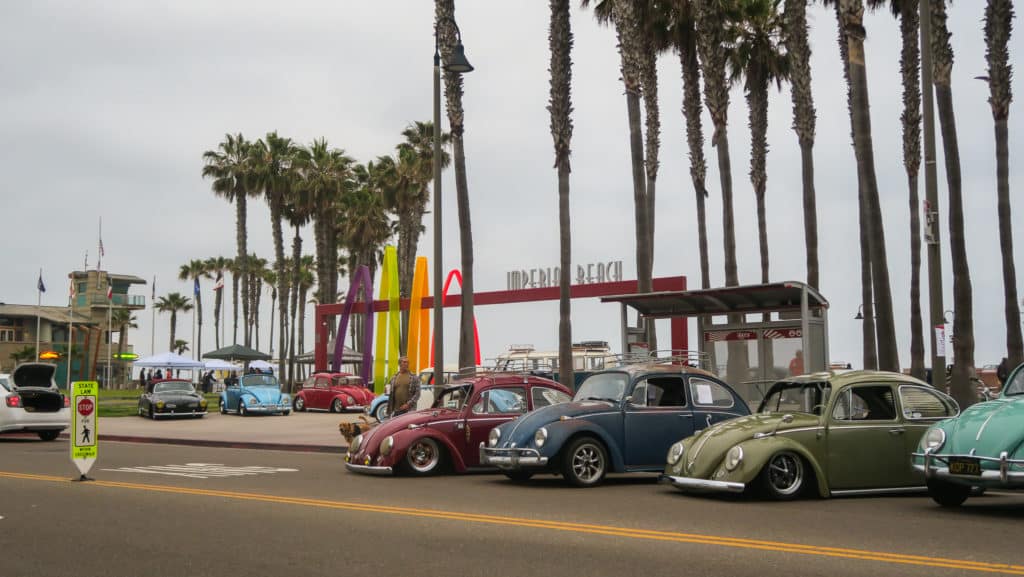 Heading down Seacoast Drive, there were more and more cars to be seen. It was a pretty large turnout, always nice to see a live and well Volkswagen community. The air-cooled Volkswagen community is unique and brings a lot of cool people together. Lots of information to be learned from knowledgeable people and plenty of good times. This meet showed why Southern California car culture is so iconic.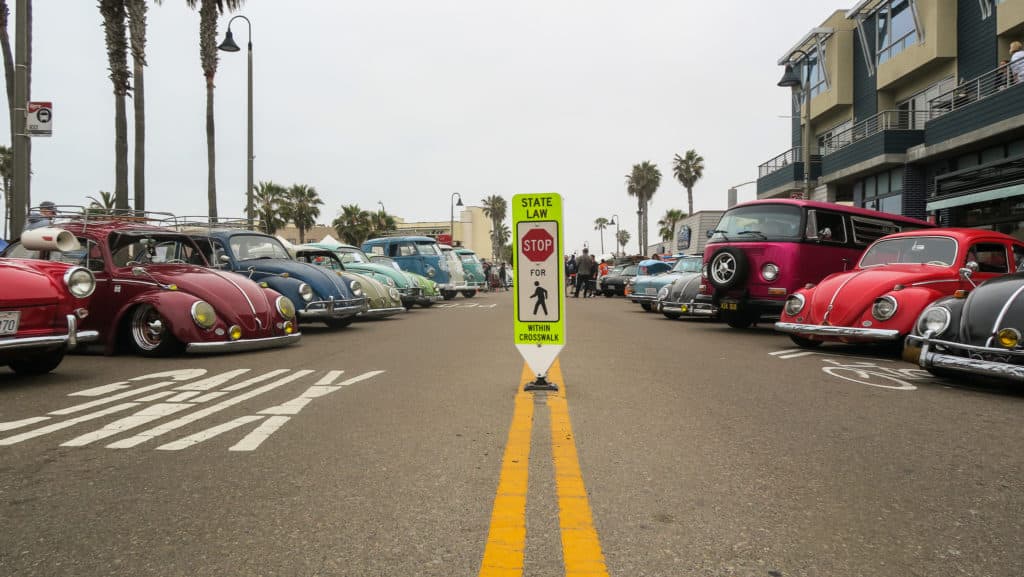 This has to be my favorite photo from the show, a clean bug and a colorful background.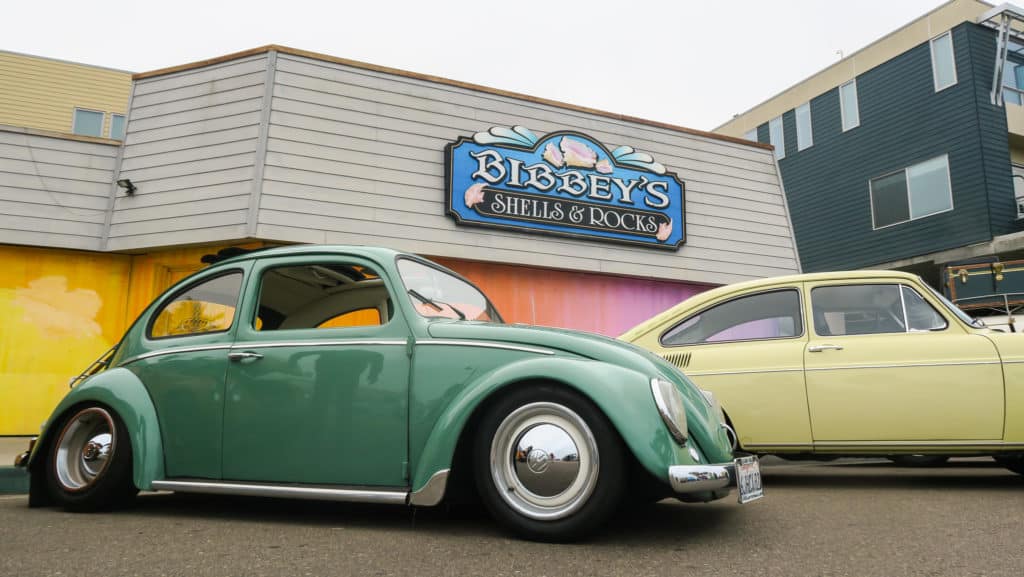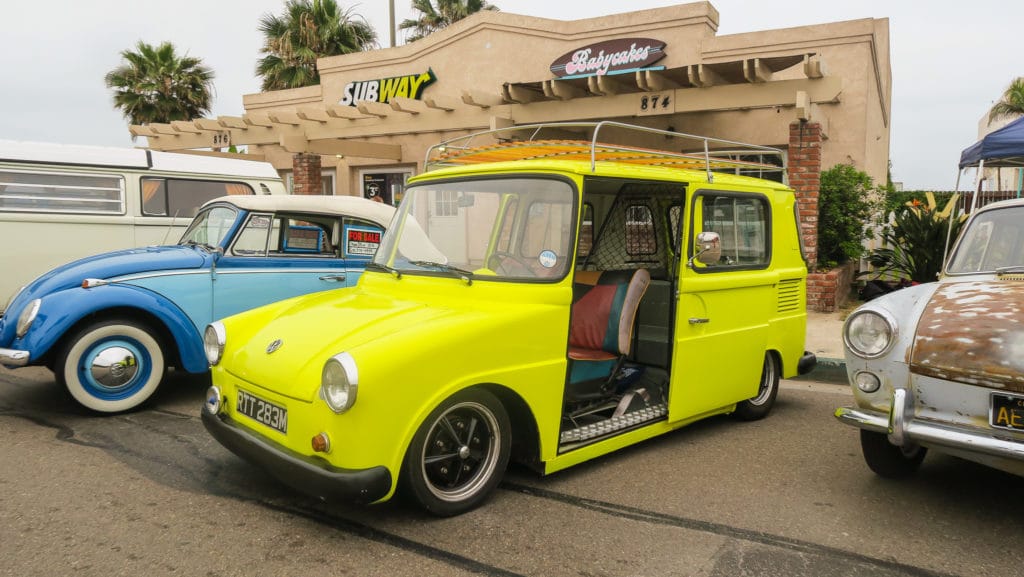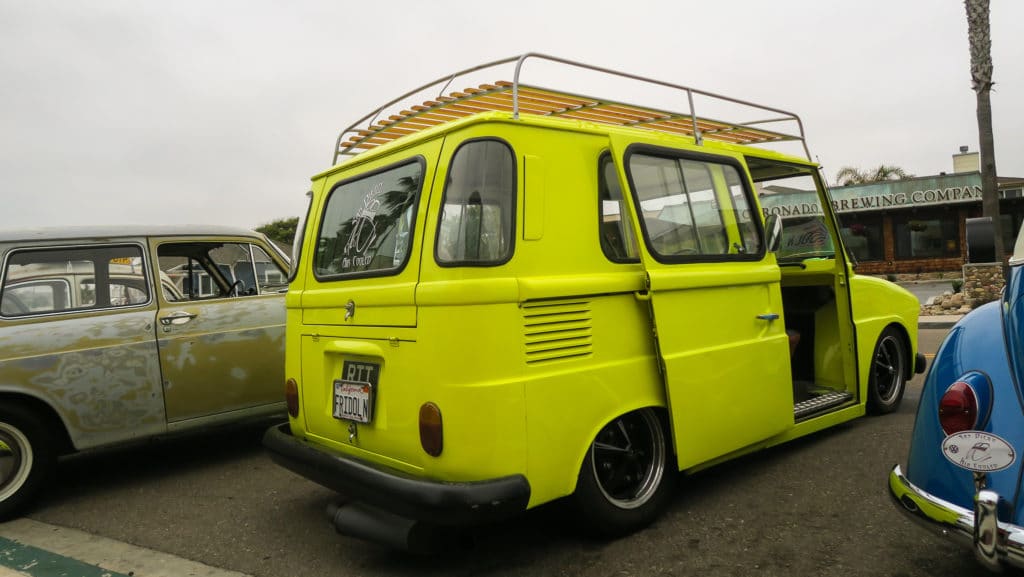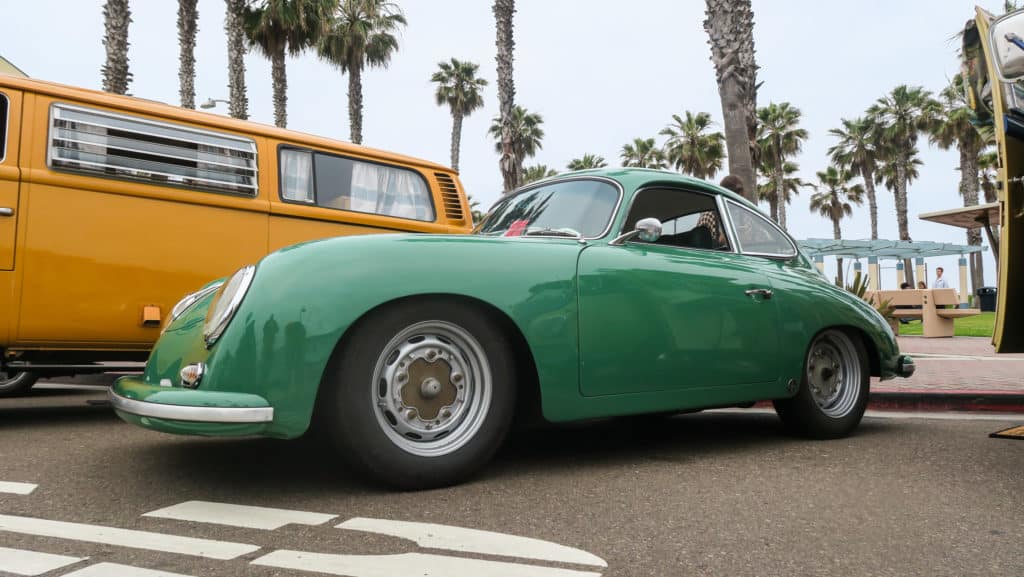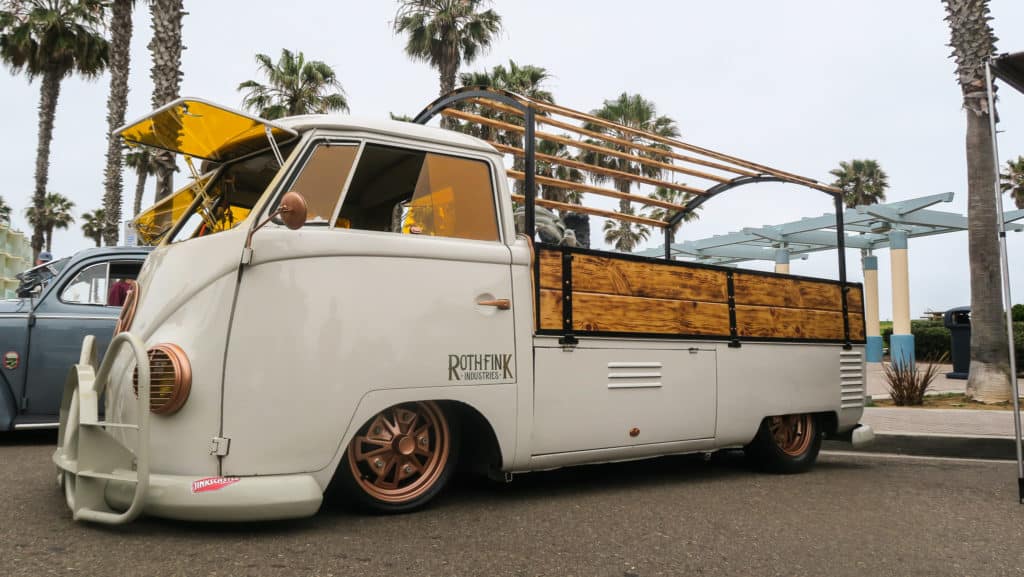 Being an air-cooled show, a fair share of Corvair's showed up. My favorite was this truck.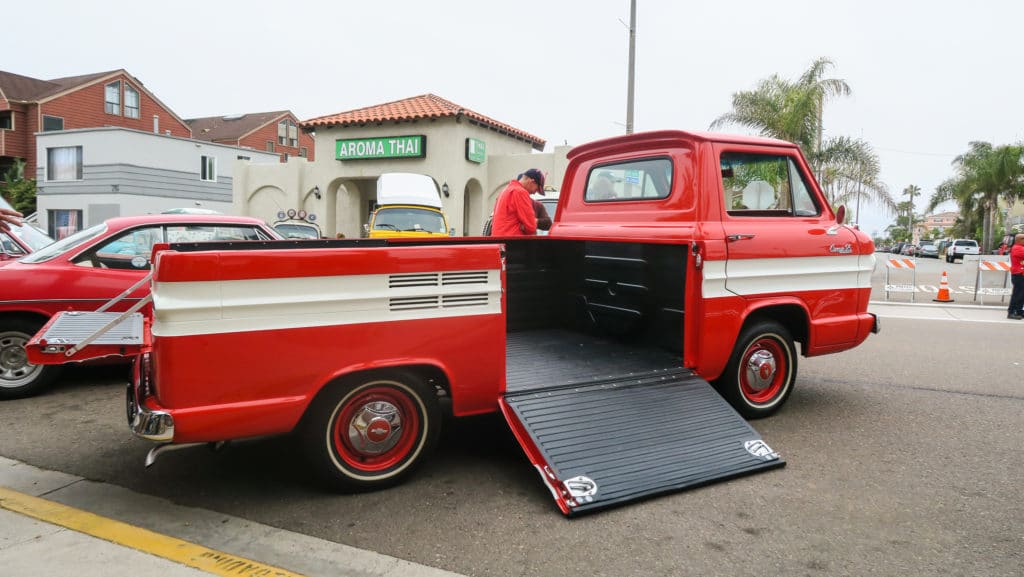 At the Sea 180 beachfront hotel there was some good looking cars. A convertible, patina'd double cab and a very clean oval.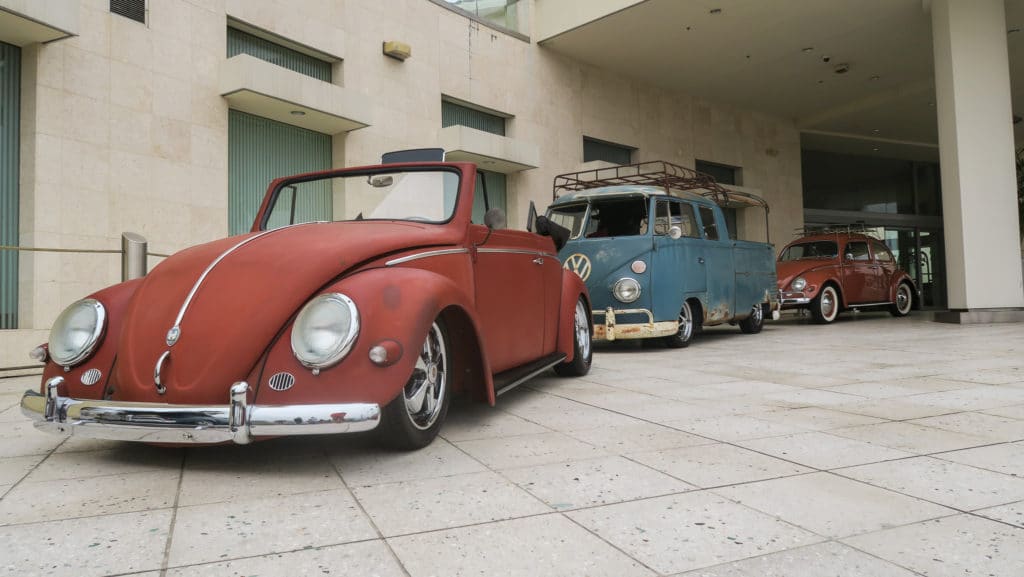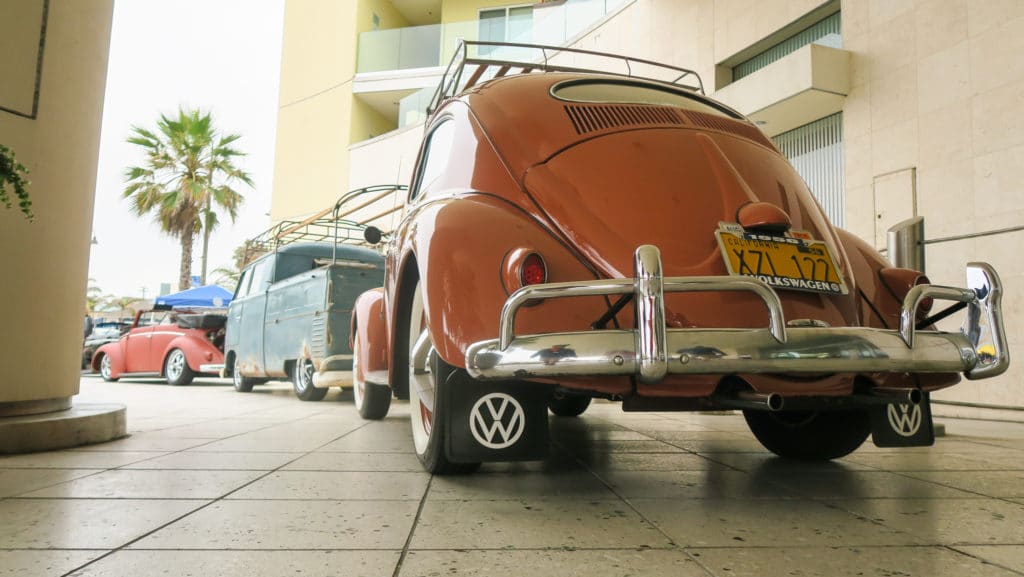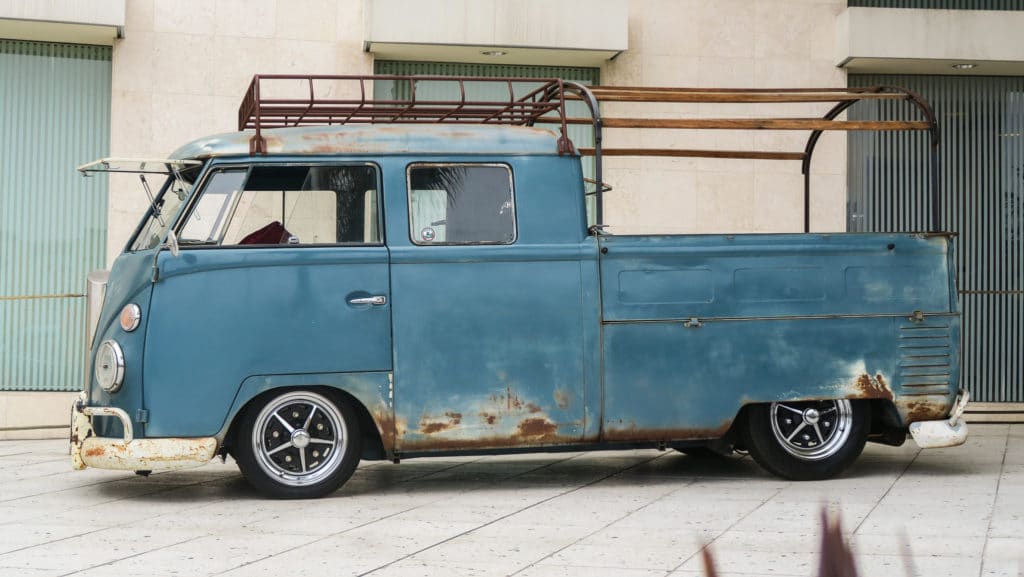 For the offroad guys, there were some really cool builds. My favorite was this insane custom caged thing.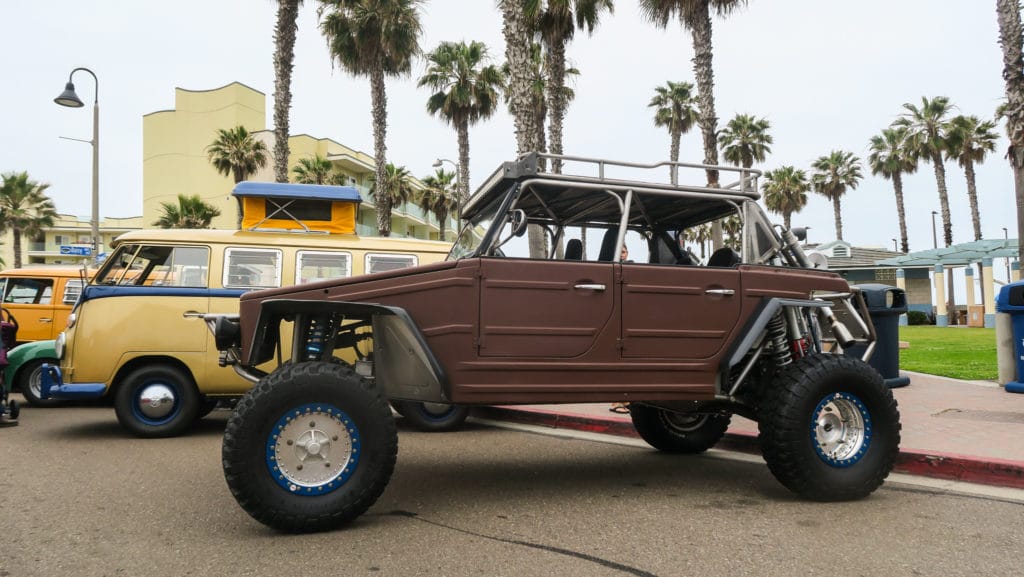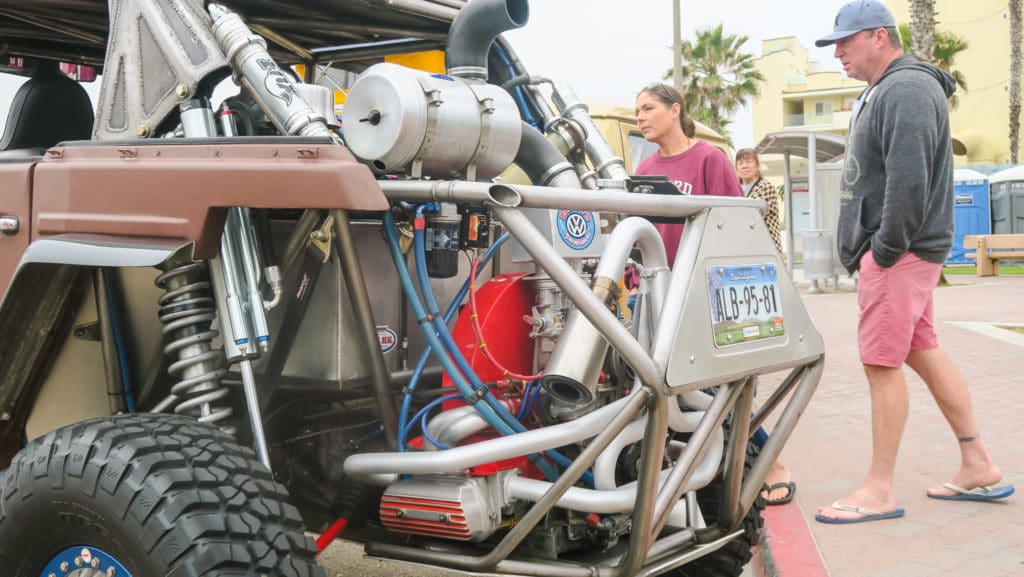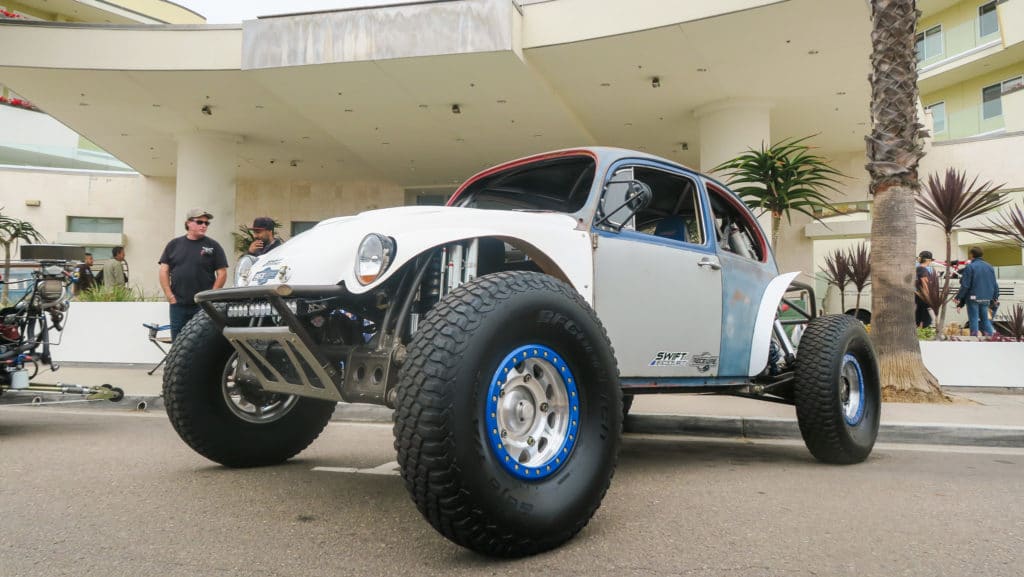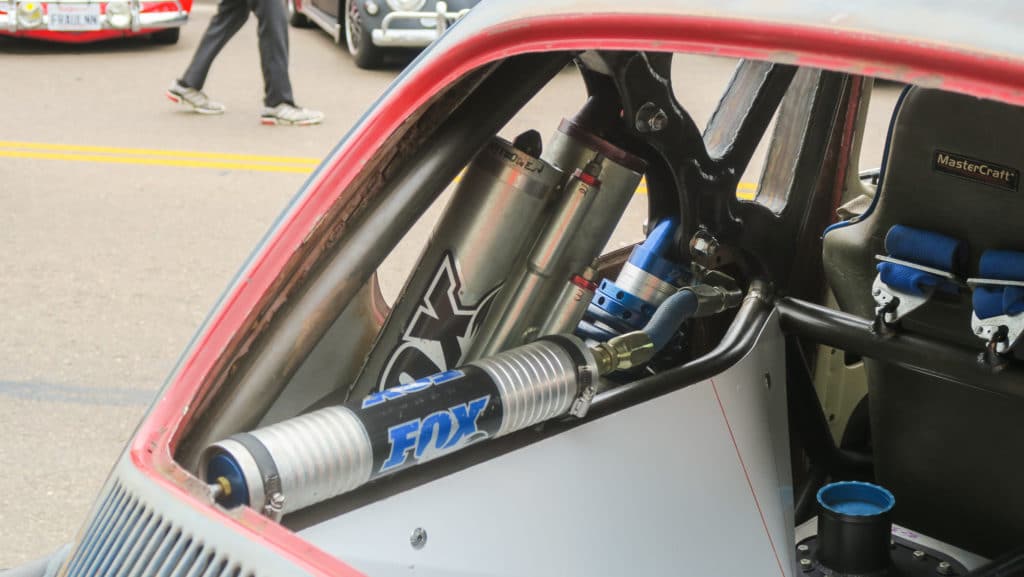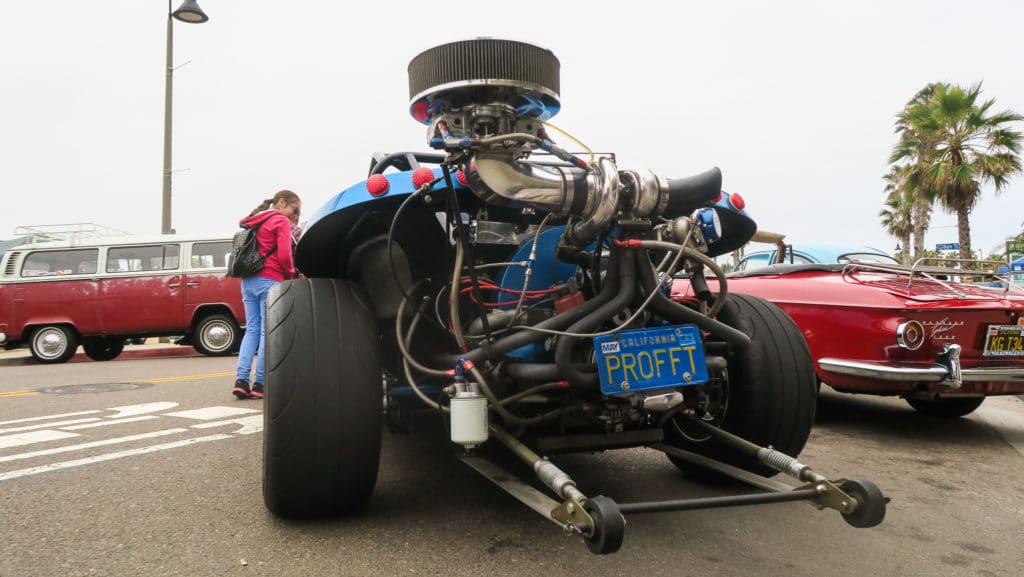 All in all, this was an amazing show and I will for sure be attending next year. I hope the city of Imperial Beach allows this event to continue happening year after year. From what I saw there was no problems and the sheriffs attending were having a good time and even stopping and talking to the people about their cars. Business was also booming for the local restaurants as there were no food vendors solely for local business to gain customers.
Thank you for reading this article, if you made it this far please follow our instagram: instagram.com/drivingpurity for more updates!