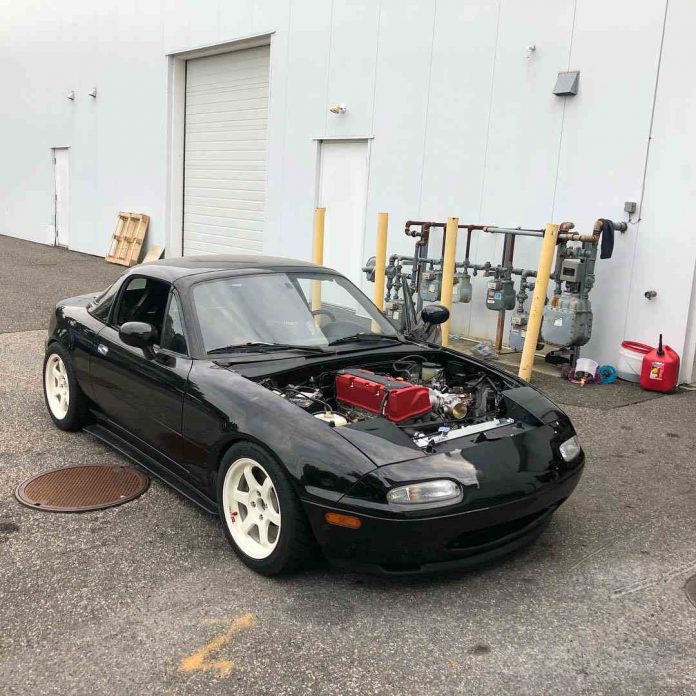 Popular Youtuber with over 120,000 subsribers Tommyfyeah recently made a video where he explains that he has spent over $36,450 building his current NA Miata. That's a lot of money for a Miata, but a quality build doesn't come cheap. Oh and that's just stage 1, he has future plans in store.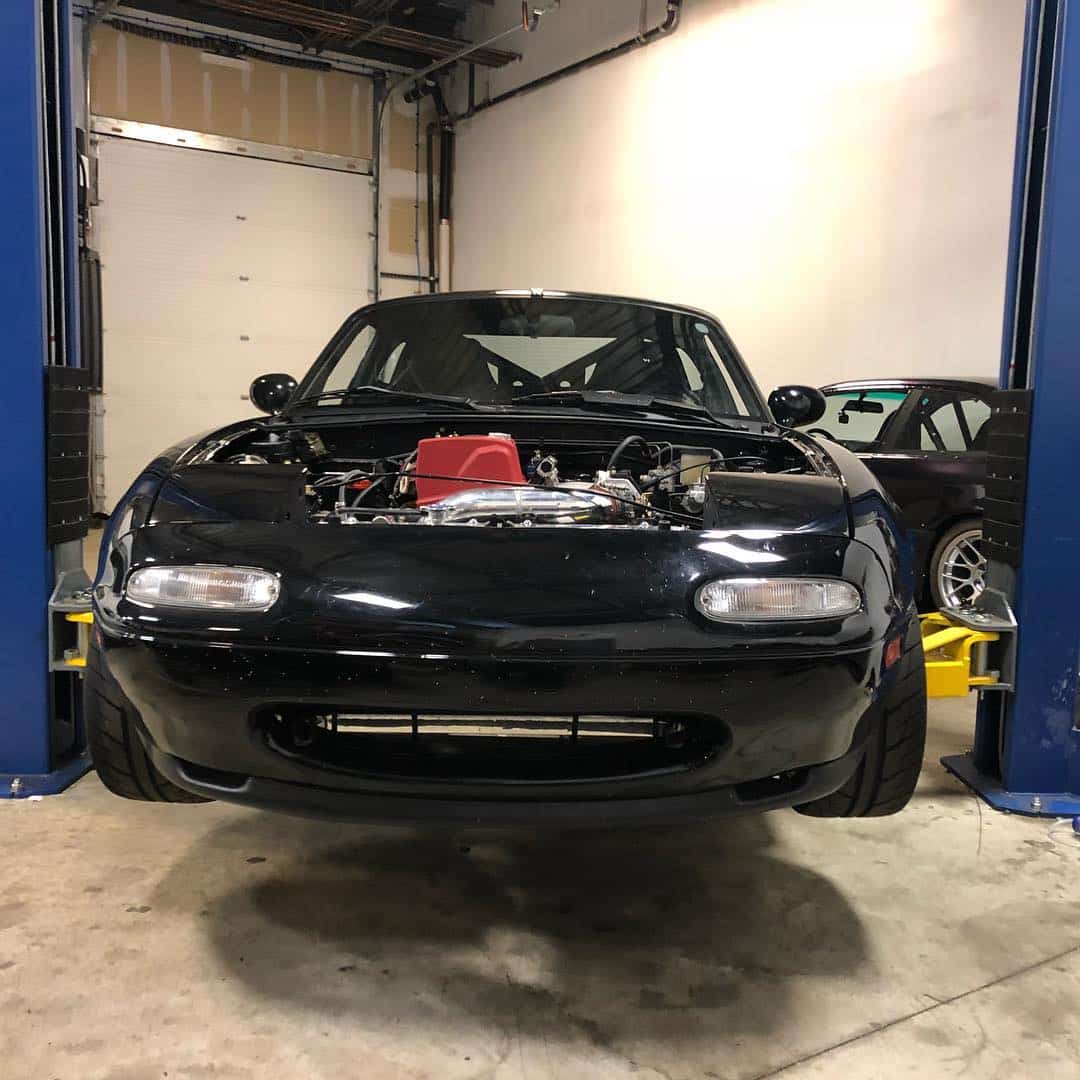 Tommy says it has one purpose: the track. And the parts show that. First off all, the power train consists of a k24 swap using KMiata parts. Just the KMiata bill ended up being $9,500 by itself. And in true Fyeah spec the drive train is overbuilt to handle 600 horsepower including a BMW 6 speed transmission and Solstice rear differential. The swap only makes 173whp but its important to remember how light a Miata really is, his weighs in at 2167 pounds. Judging from his videos the car still moves out, and the Honda k24 is well know for being a reliable engine so it will be able to take a beating for some time to come in track days.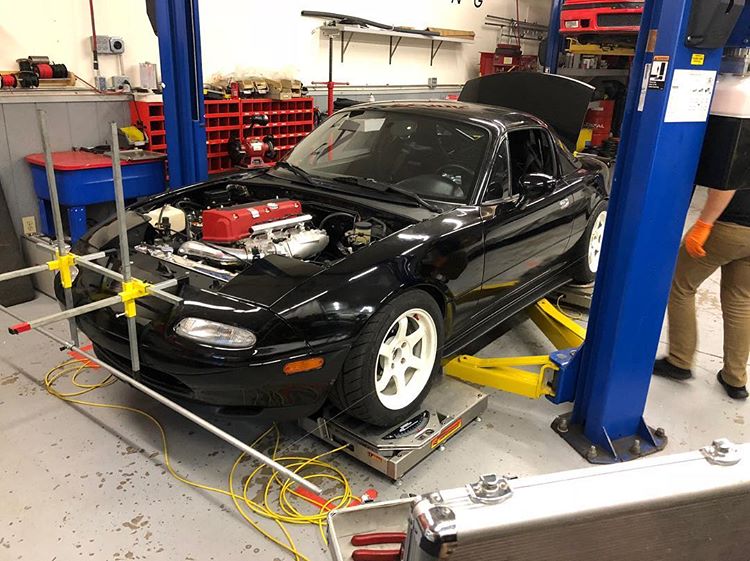 A few other parts that rack up the bill include Recaro seats that keep the stock seat belts shipped from Japan for $3,000. A steering wheel set up with a KEYS wheel, Rothsport quick release and a Works bell hub that adds up to $950. Volk TE37's in 15×8 +25 equipped with Hankook Ventus V4 tires added $3000 to the bill. The Big brake kit setup he chose added up to $2950. For suspension he added billet drop knuckles for $2400 to correct the suspension geometry on the $1800 Ohlins Coilovers. And thats just the basics, watch his video if you want all the details on this build.
You can check out his video here:
So, quality doesn't come cheap and this is the perfect example. many people don't realize how much work and money goes into a project like this. Tommy references the car as a "catalog build" only putting on the best parts. The Fyeah spec comes from the perfectionist in him, he just can't build a car that is Junk. You can see he goes the extra mile on everything especially on the drop knuckle setup that most people will glance over and just be happy with the Ohlins Coilovers.
$36,450 is an insane price for a 1996 Mazda Miata but the end result is a purpose built car ready to hit the track any day. It isn't the highest horsepower build but Tommy plans to put down some serious times at his local Lime Rock autocross course. There is a club that runs there which has some serious cars putting down times, including a Dodge Viper ACR. He wants to give that Viper a run for its money, we will see when the times come in.
In my opinion: I love this build. He spent a lot of money but the end result is amazing.
Make sure to check out his Youtube Channel and Instagram Account to stay up to date on this project and his many others including an FD rx-7 and s15 Silvia.
Let me know in the comments what you think about this build and how much it costs, I really want to know your thoughts.
If you like Miatas check out some of our other articles: