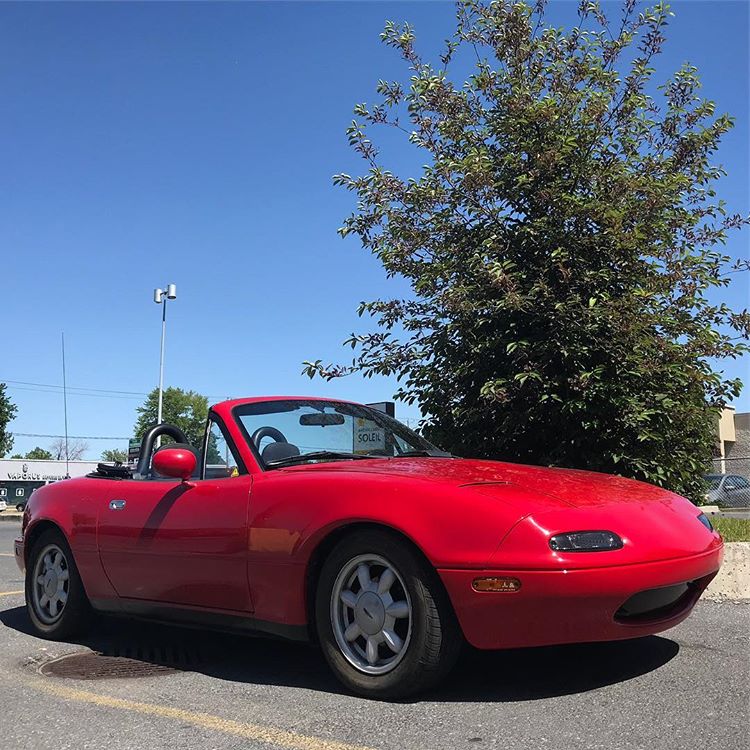 We have all seen our fair share of ls swapped, v6 swapped and K series Honda swaps on Miatas. But here's something you don't see everyday, an electric converted Mazda Miata. Best of all, it's still front engine, rear wheel drive with a manual transmission.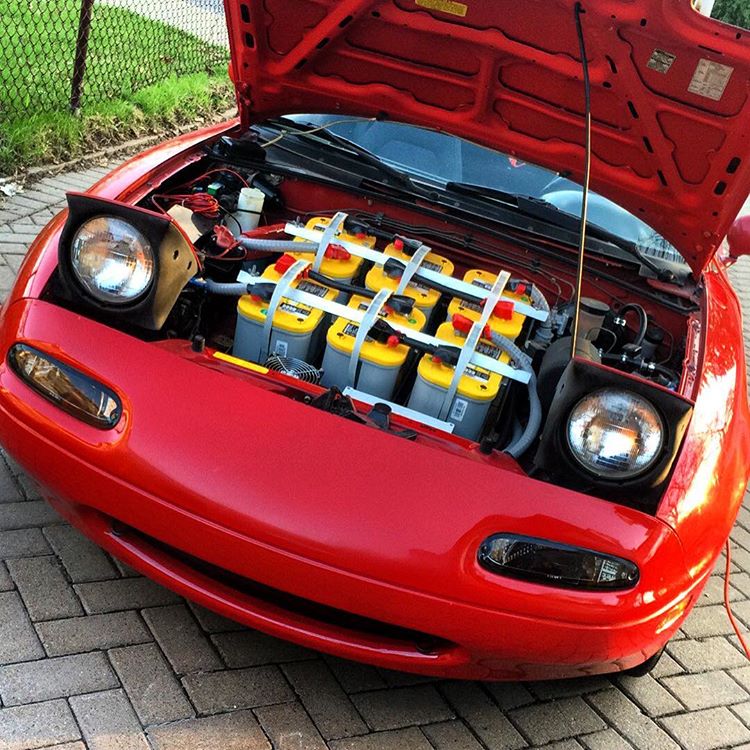 The owner is Michael DeVuyst currently residing in Saint-Lambert, Canada. His instagram is @electricroadster if you want to follow his journey.
Michael has all of the batteries set up in a direct current (DC). All of that adds up to 144 volts powering this Miata, it can only travel about 35 Kilometers but still, it's a DIY electric Miata. A cool detail is the original gas fill hole is still used to charge the batteries. That's just the beginning though, he has plans to upgrade to an AC motor, four gauge wiring and lithium ion batteries. He states that he has spent well over $9,000 on this build already. He has created a Gofundme if anyone would like to support his build here: Electric Miata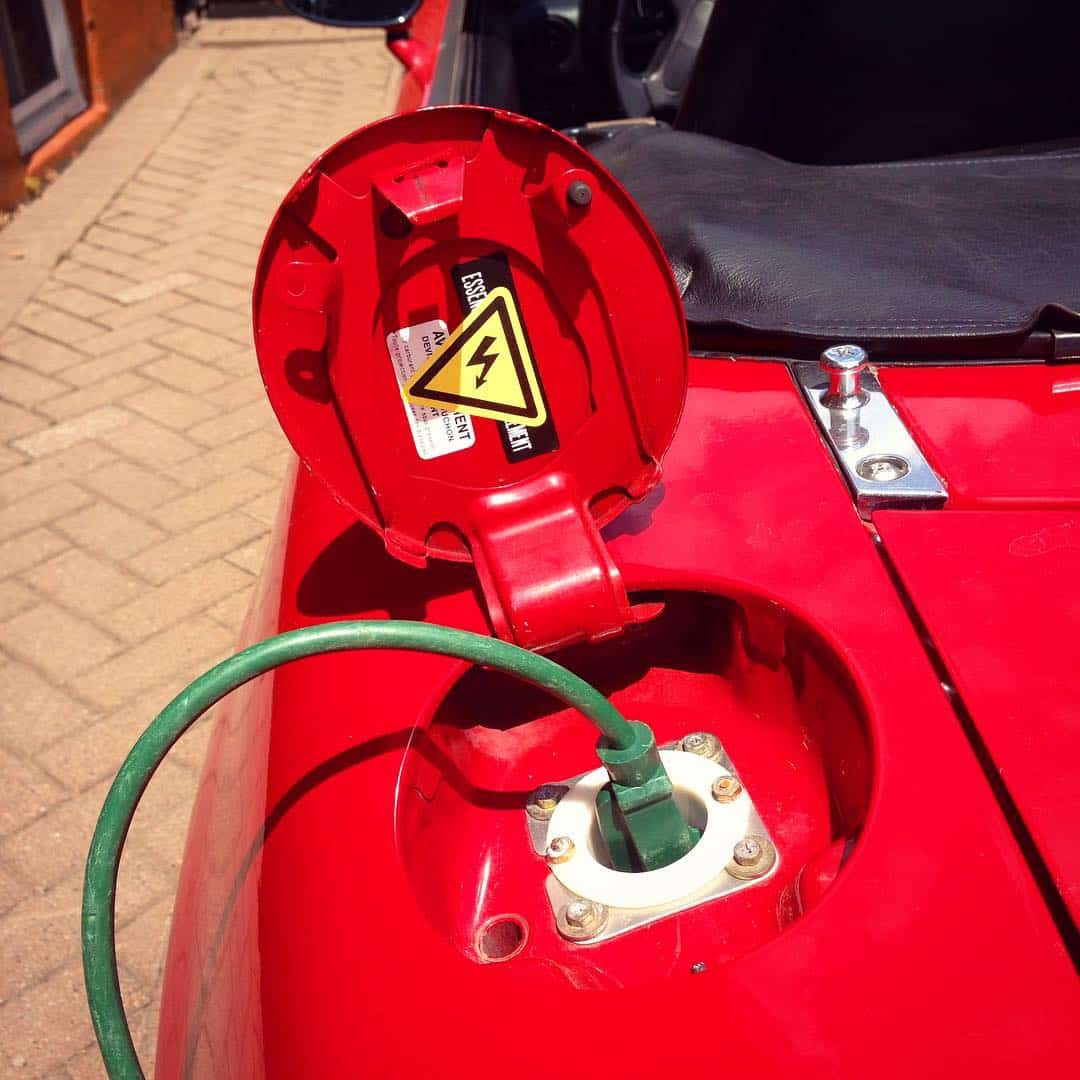 But let's discuss what matters, Driving. Michael estimates the batteries add about 200 pounds of weight. Not the worst since the Miata is so light to begin with. The most shocking part is that this car has a manual transmission with a working clutch. Oh and the original instrument cluster still works including the tachometer. It sounds really interesting and very odd to see the tachometer climbing in an electric car. You can check out some videos here on his instagram: ElectricRoadster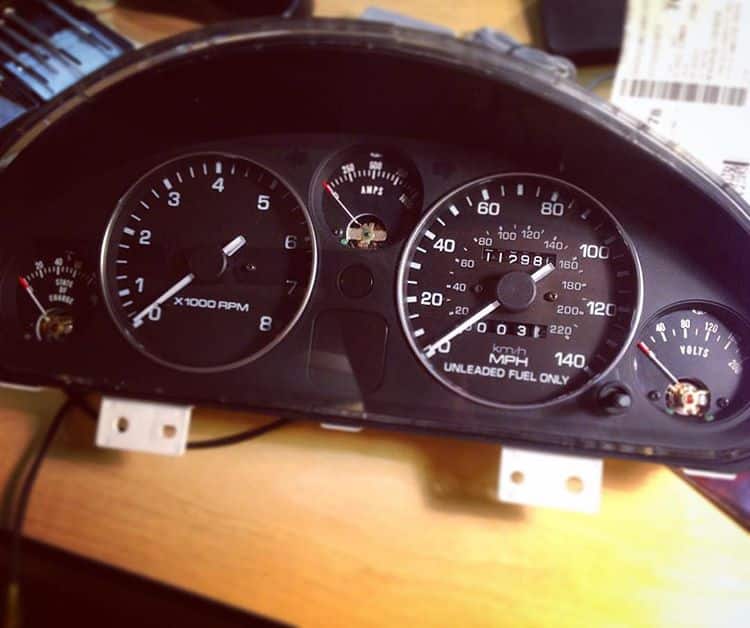 It is not fast by any means but with all Miatas, still fun. That is what matters.
Sure, for the money he spent Michael could have done a number of engine swaps that would make much more power. But this is a one of a kind DIY project that Michael enjoys. He made something incredible with his own effort and that is something to be appreciated.
If you like Miata's check out some of our other articles: