SoCal Aircooled style meets the streets of Florida.
This is Dans 1965 VW Bug, picked up as a shell back around 2012. That is actually me in the picture the day we picked it up. It was originally intended to be a father son project but as usual life comes fast, I had to go off to college and my dad had to make his way to Guam for work. The car was worked on a little bit then placed into storage until Dan returned back to the mainland United States, this time in Florida. That's where the real build began.
The car did come painted when he got it but from decades ago. Pieces of the car and the chrome bumpers were wrapped from paper dating back to the 1980's. Now you can expect some paint and body shops keep newspaper stockpiled, but even airing on the side of caution this car was most likely painted and chromed in the early 1990's. It was kept hidden in a garage ever since so the paint was not in terrible condition overall. So Dan had a painted shell, chrome front and back bumpers, a dented decklid and a few miscellaneous bits and pieces.
It was a long process with plenty of time and effort put into it, but today it sits very clean.
Here are a few exterior specs:
4.5″ x 15″ BRM replicas wrapped in continental 145/65 R 15's in front. 6.5″ x 15″ BRM replicas wrapped in Falken 215/65 R 15's

Roof rack with grey painted wood slats

Front end:

2 inch narrowed and adjustable front beam

2 1/2″ dropped spindles

Disk brake conversion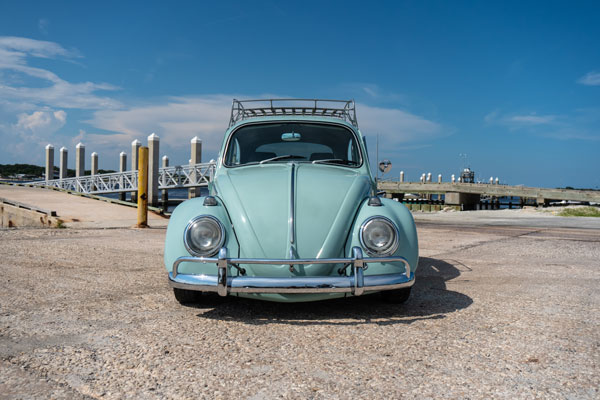 Going around to the back there is the 2180cc aircooled engine. This motor came from a dune buggy we used to use frequently back in the SoCal deserts. The dune buggy was not too usable in Florida so its power was going to best applied in this 65 bug. Here's a quick rundown:
Engle 120 cam and stock ratio rockets

Heads are 40mm intake, 35.5mm exhaust valves

Dual 44mm Weber IDF's

MST serpentine belt system

Welded and balanced fan

Pertronics Ignitor II billet distributor and coil and wires

1 5/8″ merged exhaust heat wrapped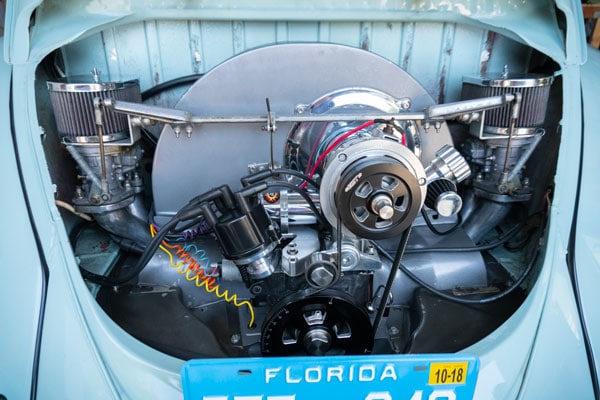 The car basically came with a pair of terrible seats and a steering wheel inside. Today you wouldn't even recognize it. To start the car has a brand new wiring harness running all the way through it that Dan installed himself. It has two layers of sound insulation covered by a 40oz jute pad along with all brand new seals. It seals so well it's hard to shut the doors and even hear the music from the outside. A brand new TMI headliner was installed, it was Dan's first one he installed and he said it will be his last. The carpet is TMI loop along with Sewfine rear seat and door panels.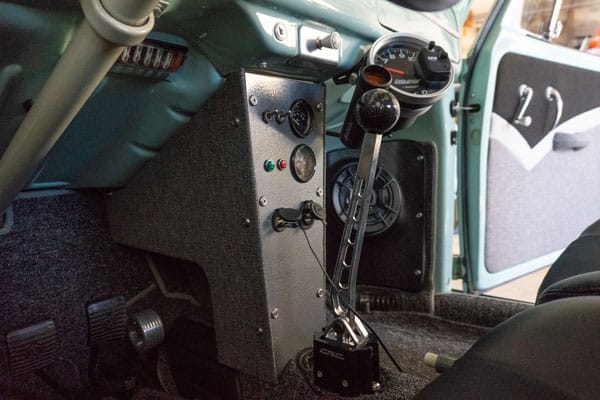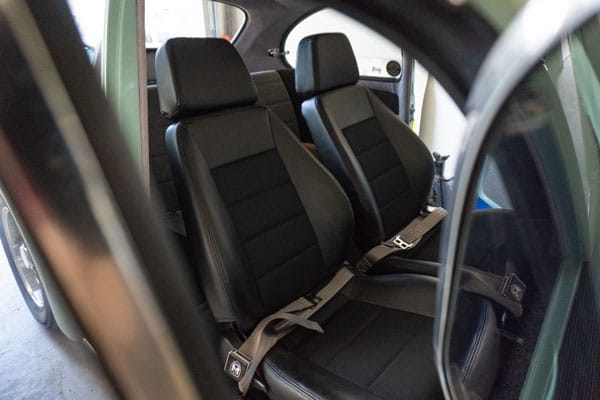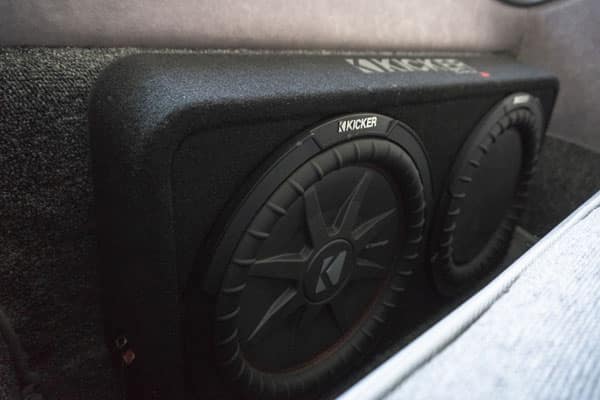 Up front there is a set of Corbeau sport seat recliners that provide way more comfort than stock and fit the cars look well. A custom center console Dan built holds an oil temperature and pressure gauge, 2 switches, 2 warning lights, and plenty of phone charging ports for a 1965 car. The shifter is from COOLRYDES Customs (Dan's said it's the best on the market) and there is an Autogage tachometer with shift light. A roller gas pedal is a cool feature that gives a pretty cool feeling when driving. The sound system includes  4 – 6 1/2″ Polk Audio mids and JBL Ckub-704 tweeters. In the rear compartment there is 12″ Kicker Comp RT passive sub powered by an Alpine MRV-M500. It bumps.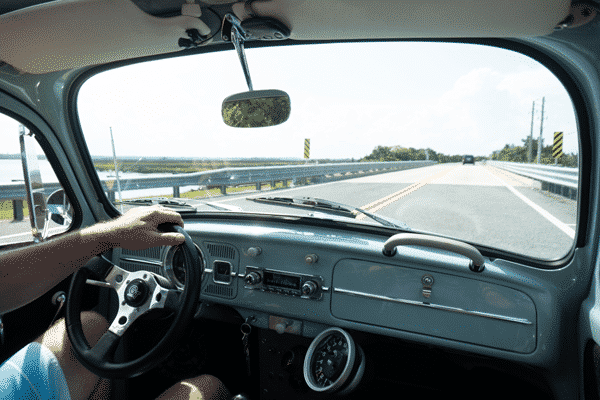 Now, let's talk about what really matters, driving. I got to spend a little time driving the car and to sum it up, fun. The first thing I noticed was how light the car feels, weighing around 1800 lbs stock cars don't get much lighter than this. To add to the that the rear engine leaves almost no weight on the front end so it's got an interesting steering feel. It was quick too, being that light with the 2180cc powerplant you can definitely move out.The COOLRYDES shifter was nice, from neutral you can go straight up right into first gear and straight back into second, no need to move left. This car was perfect Driving Purity, such a raw feel and connected right to the road. You feel everything going on inside and outside of the car, it takes driver input to drive and keeps you on edge, no automated driving here.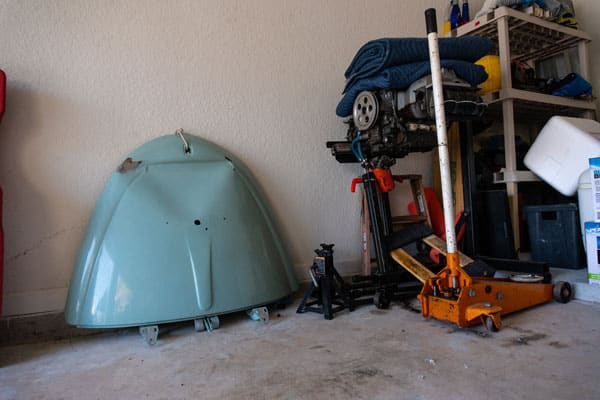 Thank you for making it this far in the article, if you like this feel free to check out relevant articles here: